November 2, 2015
Across Pennsylvania, there are miles of gas pipeline buried in homeowner's backyards. This system transports gas from a record-setting natural gas reserve in the Marcellus Shale region of the state. It's currently being affected by a bottleneck within the system that is preventing over 1,000 of the 8,000 wells in Pennsylvania from being tapped.
This expensive problem has led several energy companies to plan to invest billions of dollars in natural gas infrastructure projects in Pennsylvania over the next ten years. It's expected that parts of Berks County, Chester County, Delaware County and other areas north and west of these counties will be impacted. As these companies plan to dig up backyards across the Commonwealth to replace and add to the current infrastructure with newer, larger pipes, many landowners have refused to negotiate and have chosen to litigate.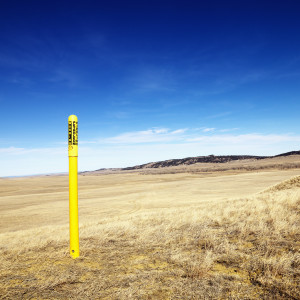 These landowners were dealt a significant blow on September 29, 2015, when Cumberland County Judge Edward Guido dismissed preliminary objections filed by a group of landowners challenging Sunoco Pipeline L.P.'s (SPLP) right to condemn land for pipeline use. SPLP's pipeline, known as Mariner East, is designed to transport ethane, propane and other liquid petroleum products from the Marcellus Shale region to Marcus Hook. It's a project estimated at $3 billion, and it spans 300 miles.
Judge Guido reversed a prior ruling he made reasoning that since his prior ruling, SPLP altered its business model from purely interstate transportation to a combination of intrastate and interstate transportation.   As a result of the intrastate component, the Mariner East pipeline is regulated by the Public Utility Commission.   Thus the order held that SPLP "is a public utility corporation as defined by state law and should have the right to utilize the land as needed."  This latest Common Pleas Court ruling is consistent with a decision rendered by the Public Utility Commission in October 2014.
Landowners impacted by these new pipelines should know their rights, and the proper way to approach the threat of eminent domain in the face of these rulings.
For the landowner, it is almost always better to negotiate rather than fight. This approach increases the likelihood that the landowners will obtain concessions from the pipeline companies that are not available in an eminent domain proceeding. These concessions include the length of time for construction, limitations on the use of the pipeline, greater flexibility on the future uses of the property, and enhanced property restoration requirements. Negotiation also has the potential to maximize the offer of just compensation for both the temporary inconvenience during construction, and for the permanent easement.
In general, pipeline companies are willing to negotiate and hope to create agreements all parties find acceptable; it's in their interest to solve issues quickly, rather than through a protracted legal process. As a landowner, the best thing you can do is understand your rights and know the right questions to ask during negotiations.
Of course, there will be situations where the landowner and pipeline company cannot agree, and a jury of view will need to decide the value of the temporary inconvenience and the permanent take.
For more information regarding real estate and eminent domain law as it relates to the Pennsylvania pipeline projects, please contact David Brooman at 610-275-0700, or by email at dbrooman@highswartz.com.
Note:  The information above is general; we recommend that you consult with an attorney regarding your specific circumstances.  The content contained herein is not meant to be considered as legal advice or as a substitute for legal representation.