October 19, 2017
If you sustain a job injury or a work-related illness, the Pennsylvania Workers' Compensation Act provides for your medical expenses and, in the event that you are unable to work, wage-loss compensation benefits until you're able to go back to work.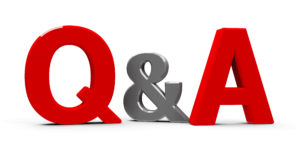 Here are some frequently asked questions to help guide you through the workers' comp process.
Q: The insurance company denied my claim. How do I get Pennsylvania Workers' Compensation Benefits?
A: Your employer and its insurance company have 21 days from the time you notify them of a work injury to accept or deny your claim. If denied, you will need to file a petition to have your claim litigated before a Workers' Compensation Judge.
Q: How much wage replacement will I receive from workers' compensation?
A: The general rule is that an injured worker receives 2/3 of his or her pre-tax weekly pay in workers' compensation benefits. There are multiple exceptions. There are maximum and minimum amounts by law.  The rate is based on the injured worker's "Average Weekly Wage," which is a number often in dispute.
Q: Do I get paid for my "pain and suffering," and the interruption my work injury has on my life?
A: Unlike a personal injury action, the Pennsylvania Workers' Compensation Act pays wage loss and medical benefits related to the work injury, but no pain and suffering, and no loss of consortium.
Q: The insurance company wants me to go to a specific doctor. Do I have to go?
A: There are two categories of physicians an employer may ask you to see through the workers' compensation system.
The first are "Panel Physicians."  If your employer posts a list of physicians designated to treat employees for work injuries, Pennsylvania law requires you to treat with a physician from the panel for the first 90 days of treatment for a work injury. There are exceptions to this rule.
The second category is IME or DME physicians. Pennsylvania law allows the insurance carrier or your employer to have you evaluated by a physician of its choosing at reasonable intervals. These evaluations, known as independent medical evaluations (IMEs) or defense medical evaluations (DMEs), are not for the purpose of treatment. Instead they are designed for the insurance carrier to get an opinion "independent" of your treating doctor regarding the status of your work injury.
There are consequences for not attending an IME.
Q: Can I settle my claim for a lump sum?
A: Yes. A Pennsylvania Workers' Compensation claim may be settled, by agreement of the parties. All aspects of a claim are negotiable in a settlement. After negotiating and reaching an agreement, the parties must file a petition to present the settlement to a Workers' Compensation Judge, in a hearing, before it can be approved and finalized. There are multiple facets of non-workers' compensation benefits to be considered as part of any negotiation and settlement.
If you are considering filing a workers' compensation claim, or if a claim has been filed against you, please contact Thomas E. Panzer at 215-345-8888 or tpanzer@highswartz.com. Our attorneys in Bucks County and Montgomery County are here to assist you.
The information above is general: we recommend that you consult an attorney regarding your specific circumstances.  The content of this information is not meant to be considered as legal advice or a substitute for legal representation.