June 6, 2017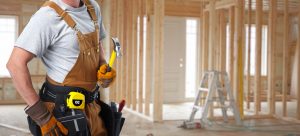 Imagine you are a homeowner and you hire someone to perform a construction project on your house. Or, you are a contractor who performed some type of construction.  Once a job is completed, what is the maximum amount of time that Pennsylvania allow for a lawsuit to be filed for deficient work, property damage, or personal injury resulting from allegedly substandard materials or workmanship?   This question is central to your legal rights.
A statute of repose is a law designed to bar actions from being filed after a specified period of time has run.  A statute of repose is designed to protect defendants from having to defend against old or stale claims that the passage of time can make difficult to defend.  For example, paperwork can be lost, or potential witnesses can move away.  In the context of home repairs, a statute of repose is not triggered by an injury, but rather begins to run when the repair at issue is completed.  If enough time has elapsed that a statute of repose defense can be made, then a potential plaintiff can lose the case despite what might have been a successful cause of action had the case been filed earlier.  In contrast, if you are a defendant, a statute of repose can be a valuable defensive tool.
The Pennsylvania statute of repose generally prohibits construction lawsuits filed more than 12 years after the work was completed. This means that a lawsuit related to construction must be commenced within 12 years after completion of the project or else it is forever barred. The statute of repose applies even if the deficient construction was not discovered until after 12 years has passed.  There is an exception if an injury occurs more than 10 but less than 12 years after completion of the work. In that case, the statute of repose allows a lawsuit to be filed up to 14 years after completion.
If you are a homeowner who suffered damage as a result of construction, or a contractor being sued for work performed, it is vital to evaluate how much time has passed since the completion of work to determine if a claim is barred.    If you suspect you may have a cause of action based on a construction work performed, it is recommended that you timely consult an attorney so that a good potential cause of action is not lost.   If you are a contractor who is being sued based on work done long ago, it is recommended that you consult an attorney to determine if there is a viable defense based on the statute of repose.   The attorneys at High Swartz stand ready to evaluate your potential construction case claim or potential liability.
If you have any questions, please contact Kevin Cornish at 610-275-0700 or via email at kcornish@highswartz.com.
The information above is general: we recommend that you consult an attorney regarding your specific circumstances.  The content of this information is not meant to be considered as legal advice or a substitute for legal representation.