October 23, 2015
Every artist, entrepreneur, and small business owner reaches a place in their business or creative vision where they must ensure that they protect their logo and/or body of work. It's important for entrepreneurs to realize when it's time to take protective action, but it's just as important that they understand what action to take. While they are not interchangeable, it is common to hear copyright and trademark used incorrectly without a clear understanding of their different meanings and the scope of the protections granted under the applicable laws.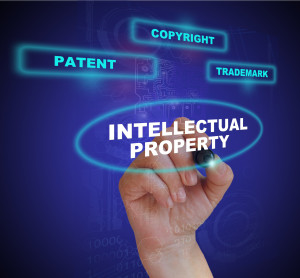 A trademark legally registers or establishes a logo, a symbol, a word or set of words, a color, almost anything that represents a company or a product. Trademarks, unlike copyrights, are protected by both common law and statute. Its purpose is to avoid confusion as to the distributor of goods or the provider of services, and to deter others from misleading consumers about the source of a good or service. Under common law, trademark protection begins the moment it is created, while statutory protection under the Lanham Trademark Act begins once it is registered with the United States Patent and Trademark Office. While common law does provide some level of protection, a registered trademark, provides the greatest level of protection. The Trademark Act provides greater enforcement rights and greater damages for infringement. The Trademark Act, also defines the following as marks protected under the Trademark Act:
Service marks, which are used to distinguish the services of one person or organization from those of another person or organization.
Collective marks, which are used by used by organizations to identify membership.
Certification marks, which are used to certify the region or other origin, material, mode or manufacturing, quality, accuracy, or other characteristic of goods or services.
Essentially, a trademark helps establish your brand and protects it by preventing others from using similar distinguishable marks.
Copyrights on the other hand are governed exclusively by the Copyright Act of 1976 (the Act). The Act specifically provides that a copyright protects "original works of authorship fixed in any tangible medium of expression, now known or later developed, from which they can be perceived, reproduced, or otherwise communicates, either directly or with the aid of a machine or device."
This includes original works such as:
literary works
musical works
dramatic works
choreographic works
pictorial, graphic, and sculptural works
motion pictures and other audio visual works
sound recordings, and
architectural works
In each instance the work must be registered within three months of first publication. Unlike a trademark, which only protects a logo or name used by an organization, a copyright protects the content or body of work used by a business or organization in providing its services or goods from being copied without the author/owner's authorization. In addition, unlike a trademark, a copyright is owned upon creation, but is not enforceable unless registered with the United States Copyright Office, which is a relatively simple and cost effective process. Once registered a copyright secures an author/owner's exclusive ownership rights over a body of work. Notably, an author/owner has no legal right to enforce a copyright in the event it is infringed upon, unless it is registered.
Trademarks and copyrights protect two equally important types of tangible and intangible property. Entrepreneurs who don't understand the difference may not get the protection they need. When the choice is unclear, an intellectual property attorney can help guide you in the right direction.
For more information about trademark and copyright law, feel free to contact Joel D. Rosen at (610) 275-0700 or by email at jrosen@highswartz.com or visit the firm's Trademark and Copyright Law page.
The information above is general: we recommend that you consult an attorney regarding your specific circumstances.  The content of this information is not meant to be considered as legal advice or a substitute for legal representation.