Charged with a Crime? Talk to a Criminal Defense Lawyer at Our Law Firm
Criminal charges are a serious matter. A first-degree felony conviction carries a penalty of up to 20 years in prison and up to $25,000 in fines. Even a misdemeanor charge can result in up to five years in prison, with fines up to $10,000. So, you must contact a criminal defense lawyer near you if you're facing charges.
We have law offices in Norristown, PA, and Doylestown, PA. Our criminal defense lawyers can help with charges relating to the least severe charges like traffic tickets. They can also support you with the most severe charges involving violent crimes.
What is Criminal Law?
The criminal justice system has one objective -- to keep people safe by deterring wrongful conduct. So, the system establishes the rules defining behavior classified as a crime. It also specifies how local, state, and federal governments prosecute individuals committing those crimes.
Although defined by statutes, crimes vary by jurisdiction. As a result, different states or counties may consider specific actions as crimes while others may not. However, the Model Penal Code (MPC), adopted in 1962, serves as a guideline for defining criminal acts.
Although no state follows the MPC entirely, it is a foundation for two-thirds of U.S. states, including Pennsylvania. That's why talking with a criminal justice lawyer familiar with state and local laws is critical.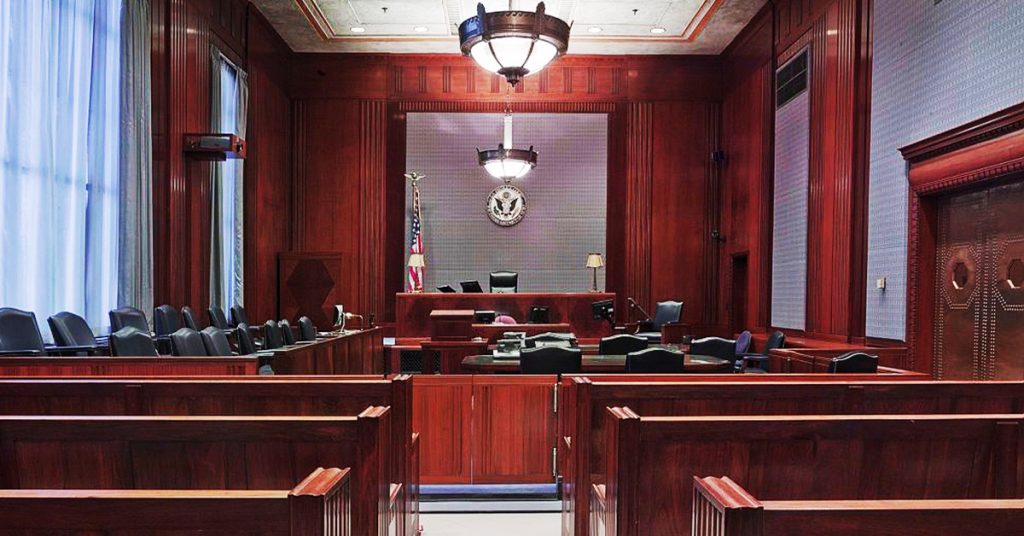 Our Criminal Defense Lawyers Handle Numerous Offenses
We represent clients in Montgomery County, Bucks County, and the greater Philadelphia. Our criminal defense attorneys address local, state, and federal cases. They also handle cases involving military criminal violations.
Our law firm can support you with these concerns. Call our Norristown or Doylestown law offices if you face charges.
Severe Crimes Requiring a Criminal Defense Lawyer
The reality is that it pays to talk with an attorney for any criminal offense. However, felony offenses always demand the support of a criminal defense lawyer. That's true for many drug offenses, military charges, and white-collar crimes.
Felony Charges
Felony charges represent the most serious type of crime. As a result, they carry severe penalties and mandatory minimum sentences for certain crimes. In Pennsylvania, felonies fall into three classes:
First-degree felonies can result in up to 20 years in prison and up to $25,000 in fines
Second-degree felonies can result in up to 10 years in prison and up to $25,000 in fines
Third-degree felonies can result in up to 7 years in prison and up to $15,000 in fines
You can also lose some constitutional rights for felony convictions. For example, the right to vote, run for public office, or qualify for some government benefits.
Our criminal defense practice represents clients facing investigation and prosecution by state or federal law enforcement authorities for felonies, such as those listed below:
Murder
RICO (Racketeer Influenced and Corrupt Organizations)
Violent Crimes
Firearm Offenses
Drug Offenses
Extortion
Bribery
Conspiracy
Wire Fraud
Mail Fraud
Theft
Illegal Gambling
Loan Sharking
Child Pornography
Transport of Stolen Property
Drug Offenses
Crimes related to the possession, manufacture, distribution, or trafficking of illegal substances. Penalties vary widely based on the type and amount of drug. Jurisdiction also influences the penalty, demonstrating the need for a local criminal justice lawyer.
For example, a first drug possession offense can lead to a year in jail with a maximum fine of $5,000. Subsequent offenses can mean up to three years in jail and a $25,000 maximum fine. That said, prison sentences increased from an average of 71.3 months to 87.2 months.
As mentioned, the drug type and amount also play a role, and federal laws are more severe. First-time offenders can face a minimum of ten years without parole and a maximum of life imprisonment. It can also carry a fine of $10,000,000.
For instance, large amounts of heroin (1 kilogram), cocaine (5 kilograms), or "crack" (280 grams) demand more severe punishments.
Military Crimes
Crimes that are specific to individuals in the military or those that violate the Uniform Code of Military Justice (UCMJ). Examples include desertion, insubordination, and conduct unbecoming an officer.
Accused military personnel typically face trials in a court-martial rather than a civilian court. Penalties can range from loss of rank and pay to imprisonment or dishonorable discharge.
Our defense team can assist in the following military proceedings:
General Court-Martial
Special Court-Martial
Article 32 Preliminary Hearings
Administrative Separation Discharge Boards
Boards of Inquiry
If you face charges relating to a military crime, High Swartz owns a unique experience. Criminal defense lawyer John S. Han served as a military judge for four years. He also presided over numerous court-martials involving sexual assault and other violations of the Uniform Code of Military Justice. John spent five years defending clients accused of sexual assault. John will apply the broad scope and depth of his experience to assist military service members facing court-martial and administrative separation discharge boards.
White Collar Crimes
White-collar crimes relate to non-violent crimes committed by professionals, often for financial gain. Examples include embezzlement, fraud, and insider trading. Typically, penalties include restitution and heavy fines.
Felony offenses can carry fines of up to $25,000 and 10 years in jail. You can also face prosecution at the state and federal levels.
Less Severe Crimes Where a Criminal Defense Lawyer Can Assist
Even with more minor offenses like traffic tickets and summary offenses, you face consequences that can impact you negatively for years. So, it's worthwhile to enlist the support of a criminal defense lawyer. Even if they can't eliminate the charges, they may be able to help reduce them.
Misdemeanor Charges
Less serious than felonies, misdemeanors typically result in less severe punishments. Some examples include harassment, animal neglect, disorderly conduct, stalking, etc.
Pennsylvania has three misdemeanor classes:
First-degree misdemeanors can lead to up to five years in prison and no more than $10,000 in fines
Second-degree misdemeanors can lead to up to two years in prison and no more than $5,000 in fines
Third-degree misdemeanors can lead to up to one year of prison and no more than $2,500 in fines
As you can see, even a misdemeanor charge carries steep penalties. So, make sure you contact us to discuss your options.
Summary Offenses
Summary offenses include minor offenses like underage drinking, public urination, speeding, trespassing, etc. The typical summary offense in Pennsylvania is punishable by a maximum penalty of 90 days in jail and a $300 fine.
The legal process is generally quick but may require a formal court hearing.
DUI Offenses
Driving Under the Influence (DUI) Law uses a tiered approach toward DUI enforcement and treatment in Pennsylvania. As a result, the combination of Blood Alcohol Content (BAC) level and prior offenses determines the licensing requirements and penalties.
There are now three levels of DUI:
General impairment (.08 to .099% BAC)
High impairment (.10 to .159% BAC)
Highest impairment (.16% and higher BAC)
Offenders involved in an accident that injures someone or causes property damage may be subject to a higher BAC penalty. Moreover, offenders refusing breath or chemical testing may be subject to the highest BAC penalties.
It's best to consult with a DUI lawyer if cited for an incident.
Traffic Tickets
Traffic tickets involve citations for violating traffic laws, such as speeding, running a red light, or not wearing a seatbelt.
In most states, a traffic infraction doesn't result in jail time but a penalty. Penalties include fines, traffic school, license suspension, and demerit points.
However, some traffic offenses result in criminal charges with potential prison time. Examples include reckless driving, hit-and-run, vehicular homicide, etc.
Regardless of the circumstances, you should talk with a criminal defense lawyer near you. Even if they can't eliminate the punishment, they may be able to reduce its severity.
Work with Our Criminal Defense Lawyers for the Best Results
Criminal charges are life-changing and require the support of a lawyer. They can help you understand the immediate and future consequences of the charge.
We can also offer insights on the best action, like talking to the police, pleading, and testifying. They'll also help devise a defense strategy to support your case.
When you need a Bucks County or Montgomery County criminal defense lawyer, call High Swartz.