NORRISTOWN, Pa. (Oct. 30, 2014) – In April, the law firm of High Swartz donated funds to Montgomery County's Norristown Farm Park for the purchase of several new Dogwood trees. Recently, High Swartz employees celebrated the planting of the eight trees along the park's boundary on the 1700 block of West Sterigere Street. Included as part of the donation is a bronze pedestal marker commemorating the firm's 100th anniversary and its service to Norristown and the surrounding communities.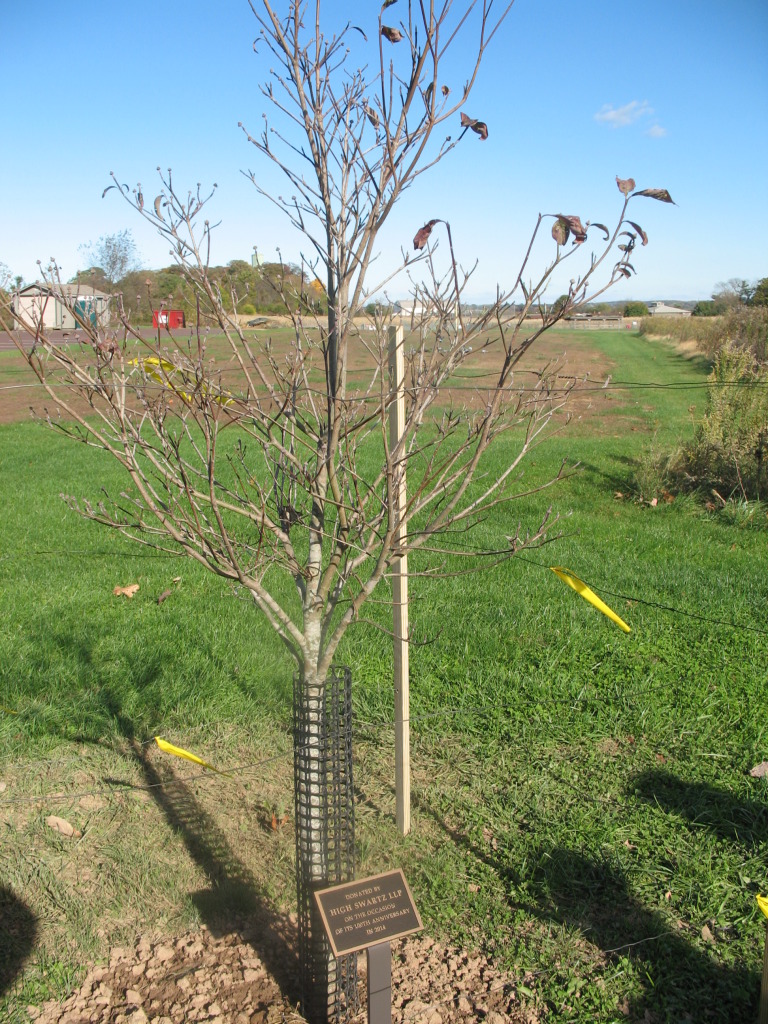 Also this past spring High Swartz employees volunteered at the popular 690-acre park, maintaining trails and taking part in various gardening projects. The firm's contributions to the Farm Park were part of its "Setting the Bar High: High Swartz Gives Thanks for 100 Years in Norristown" initiative. Throughout 2014, attorneys and staff have participated in a different volunteer or fundraising event each month, reflecting a range of causes.
"Supporting such an important organization in our community as Norristown Farm Park is yet another way High Swartz can continue serving the neighborhoods in which we live and work for years to come," said Joel Rosen, managing partner.
"We're thankful to High Swartz for its generosity in enhancing the Farm Park's beauty, and congratulate them on reaching this truly significant milestone," said Park Supervisor Kenneth W. Shellenberger II. "We hope the trees remain as a symbol of the firm's continued growth in Norristown."
The Farm Park is owned by the Commonwealth of Pennsylvania and is operated and maintained by Montgomery County.
Celebrating its 100th year, High Swartz LLP has a track record of legal excellence for clients in Pennsylvania, Southern New Jersey, and other Mid-Atlantic States, as well as dedication to the community. The firm counsels clients in a broad range of areas including litigation, business, employment, real estate, and municipal and governmental law.