January 28, 2016
High Swartz partner Mary Cushing Doherty is featured in a Wall Street Journal article on the difficult subject of what happens when couples in business together decide to end their marriage. The article was published January 24, 2016.
The article How to Keep a Business Alive After a Divorce compares the worst case scenario (business dissolved) with alternate resolutions:
…it's impossible to take bad feelings entirely out of the picture.  But there are strategies spouses can use to ensure their business has a fighting chance to survive a split, as well as minimize their own emotional turmoil.
When it is recommended that one spouse buy out the other's share of the business. Ms. Doherty recommends that the spouse who gets bought out often signs a noncompete agreement and go into a new line of work.
'Real entrepreneurs always have another idea', says Mary Cushing Doherty, a family-law attorney at High Swartz LLP in Norristown, Pa . Often they'll say, 'This is my chance to go my own path.'
You can read the full article here.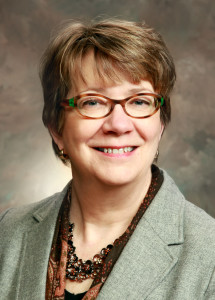 Mary Cushing Doherty concentrates her practice on all aspects of marital dissolution, including divorce, child custody, spousal support and alimony, pre-marital and marital agreements, complex property division, and service as a private arbitrator. She is a member of the Montgomery County, Philadelphia, Pennsylvania and American Bar Associations' Family Law Sections, and served as chair of the PBA Family Law Section in 1999 – 2000.
Doherty is also active at the state and national level of the American Academy of Matrimonial Lawyers, serving as Pennsylvania's governor. She is a frequent lecturer and author in the field of family law, and has served as course planner for programs sponsored by the PBI, PBA, and Montgomery Bar Association. She earned her J.D. from Villanova University School of Law and her B.A. from the University of Delaware.