NORRISTOWN, Pa. (September 30, 2015) – High Swartz family law attorney Mary Cushing Doherty testified for the Pennsylvania Bar Association (PBA) at the Pennsylvania House Judiciary Committee informational meeting on Tuesday, September 29, 2015. The purpose was to explain the reasons to pass House Bill 380 which would reduce the length of time for a no fault divorce based on separation, from two years to one year. Click here to watch the online recording of this meeting. Ms. Doherty, with Maryann Modesti and Arnold Shienvold, Ph.D. outlined the reasons and rationale for PBA's support of HB 380. Mary referenced for the Judiciary Committee her involvement since 2004 as a member of the Joint State Government Commission Domestic Relations Advisory Committee which has reported to the House and Senate Judiciary Committees over the years.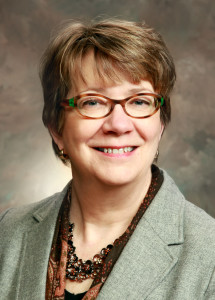 Mary Cushing Doherty concentrates her practice on all aspects of marital dissolution, including divorce, child custody, spousal support and alimony, pre-marital and marital agreements, complex property division, and service as a private arbitrator. She is a member of the Montgomery County, Philadelphia, Pennsylvania and American Bar Associations' Family Law Sections, and served as chair of the PBA Family Law Section in 1999 – 2000.
Doherty is also active at the state and national level of the American Academy of Matrimonial Lawyers, serving as Pennsylvania's governor. She is a frequent lecturer and author in the field of family law, and has served as course planner for programs sponsored by the PBI, PBA, and Montgomery Bar Association. She earned her J.D. from Villanova University School of Law and her B.A. from the University of Delaware.
Mary Cushing Doherty's full attorney-profile can be viewed here.