Been Hurt in an Accident? Talk to a Personal Injury Lawyer Near You
Our personal injury lawyers handle a wide variety of negligence cases. They include:
Our personal injury lawyers can get you compensated to pay medical bills and lost wages.
Somebody has to pay for your medical bills, your lost wages, and the pain and suffering you and your family are experiencing. Well, "somebody" is the negligent party who caused the damage. Our personal injury law firm can help you pursue the matter. You can read more about filing a personal injury claim here.
Our personal injury lawyers have recovered damages for countless clients across Bucks County, Montgomery County, and surrounding areas. But, building a successful case and maximizing your compensation starts with assessing liability.
A personal injury lawyer will help determine fault when there is negligence.
The fault for the accident may seem obvious to you. After all, the other driver swerved into your lane, or the grocery store manager did not clean up that dangerous, slippery spill in Aisle 13. However, it's essential to know that the person seeking to hold another party legally responsible for their injuries and damages bears the burden of proof. Furthermore, the evidence must support that it is more likely than not that the defendant is legally responsible for the personal injuries. And that the damages are the fault of the other party. It's critical to talk to an attorney at a personal injury law firm.
Under Pennsylvania law, the defendant may show that you were more at fault for the accident. They can also present that your negligence contributed to your injuries or damages so that compensation should be reduced or eliminated. Our injury lawyers can give you answers and inform you of the rights and liabilities of each party. In addition, our law offices provide legal representation backed by our knowledge and legal expertise.
Car Accidents
There are many types of car accidents. The injury lawyers at our Doylestown and Norristown law offices have successfully litigated and settled many cases such as:
Car Accidents
Pedestrian Accidents
Our car accident lawyers leave no stone unturned in assessing liability and helping you get the compensation you need and deserve for your injuries.
Understanding the causes of car accidents can help you describe your accident more fully to build a successful car crash claim. In addition, it may even help you avoid a future car accident. So talk with one of our personal injury lawyers to get the compensation you deserve.
Truck Accidents
Whether you call them semis, tractor-trailers, 18-wheelers, or big rigs, an accident with these giants of the roadways causes the most catastrophic injuries, including traumatic brain injury, paralysis, amputations, and organ damage. As a result, truck accidents are one of the most legally complex personal injury claims, as multiple parties can often be held liable. But our personal injury lawyers bring years of experience to bear in assessing fault and helping you recover damages.
Motorcycle Accidents
Knowing how to fight potential jury bias against "bikers" is at least half the battle in getting you full and fair compensation for your motorcycle accident. Our injury lawyers present facts and evidence to build your case as trial-tested court veterans. Equally important, they have a track record of success for clients in Bucks and Montgomery counties.
Medical Malpractice
Suppose you have suffered harm due to an error committed by a physician, surgeon, OB-GYN, anesthesiologist, pharmacist, nurse, or another medical professional. In that case, you may be able to file a medical malpractice claim. Our local attorneys are ready to help and offer a free initial consultation to evaluate your case and discuss your needs.
Nursing Home Abuse
Suppose you believe that your parent, grandparent, or other vulnerable adult relative has been the victim of physical, financial, or emotional nursing home abuse or negligence. In that case, our attorneys can protect the rights and well-being of your loved one.
Slip and Fall Accidents
The National Safety Council reports that falls present a leading cause of injury in the United States. Moreover, they are a leading cause of accidental death among adults age 65 and older. We hold property owners, managers, and other responsible parties liable when their negligence causes a slip and fall accident, ensuring that you receive compensation for your injuries. So talk with one of the lawyers at our local personal injury law firm.
Dog Bites
In Pennsylvania, dog owners are responsible for restraining and controlling their dogs. However, if they do not — and especially if they know their dogs have the potential to bite or attack — they are liable for your injuries. Our personal injury lawyers help victims of dog bites in Bucks County, Montgomery County, and the surrounding areas recover damages for medical bills, lost income, and pain and suffering in dog bite cases.
Wrongful Death
No amount of money can truly compensate you for your loss. However, it can help you cover the expenses associated with an accident caused by negligence and create financial security for your family. Consequently, we provide the compassionate counsel and vigorous legal representation you need to recover monetary damages for wrongful death successfully.
As a personal injury law firm serving Bucks County and Montgomery County, our injury lawyers have the legal experience to support your claim regardless of accident type.
Compensatory Damages in Personal Injury Cases
Most personal injury damages are classified as "compensatory," meaning they seek to compensate the injured plaintiff for what was lost due to the accident or injury. As a result, judges and juries attempt to put a dollar figure on all the consequences of an accident. Some compensatory damages are simple to quantify, for example, property damage, medical bills, or lost wages. However, pain and suffering present an entirely different matter as do physical limitations owing to accident-related injuries.
In most personal injury cases, compensatory damages include the following:
Reimbursement for medical expenses received and required in the future
Lost income relating to present and future earning capacity
Reimbursement for property loss stemming from the accident based on fair market value
Pain and suffering plus any ongoing pain attributable to the accident
Personal injury relating to distress, including fear, anxiety, and sleep loss
Loss of enjoyment for damages preventing you from daily pursuits
Damages relating to the impact of your injuries to your spouse and child, known as loss of consortium
Apart from compensatory damages, the defendant may also receive punitive damages if their actions were decidedly reckless.
Talk With A Personal Injury Lawyer
If you believe you've suffered an injury because of a third party's negligence, talk with one of our personal injury lawyers in our Doylestown and Norristown offices. As an established personal injury law firm, we know what it takes to build a case for you. Let us help you get the financial compensation you deserve.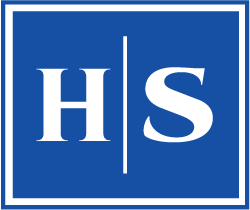 Personal Injury Attorneys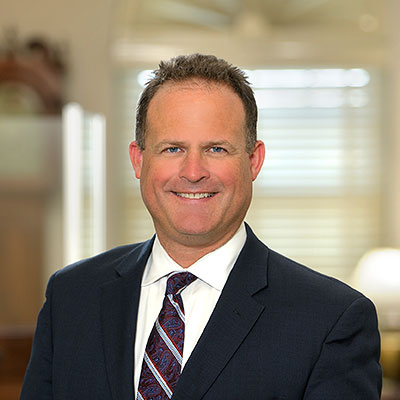 Richard Sokorai is an equity partner at High Swartz. He focuses on civil litigation, personal injury, and environmental law as an attorney.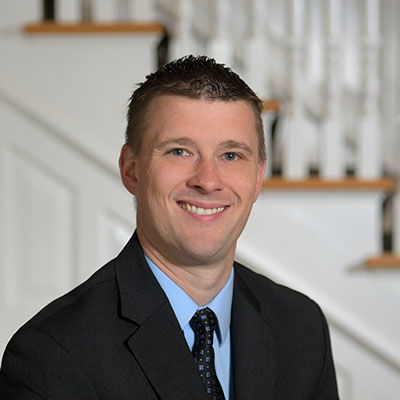 Kevin Cornish is a litigation attorney focusing his legal practice on commercial, civil, contract, construction, and business litigation.
Personal Injury Blog
As a personal injury lawyer who recently represented a teen driver who had received a...
Personal Injury News
The Pennsylvania Super Lawyers® List continues to acknowledge High Swartz Attorneys.
High Swartz LLP is pleased to announce that Jacob Limaldi, (Charles Widger School
Family lawyer Caitlin Foley Esq focuses on divorce, custody, support, and mediation.
If you're planning to attend, kindly RSVP to Darlene at dsellers@highswartz.com or
Family Law attorney and Chair of the Bucks County Bar Association Pro Bono Committee,
You can watch David's commentary starting at 2:22. Environmental, Land Use, and Municipal