July 24, 2015
Today, most employers run some sort of background check on potential employees and current employees, including credit, financial and criminal background checks. In some industries, these background checks go right to the heart of the job. For instance, passing a background check is a requirement of school teachers and security guards because they are responsible for others, and for bank tellersand telemarketers that deal with credit card and social security information. In other industries, employers request background checks when criminal or poor financial conduct might not be as pertinent to the job responsibilities. In either case, the employer has certain responsibilities with respect to this information, as a recent lawsuit brought by the Equal Employment Opportunity Commission ("EEOC") illustrates.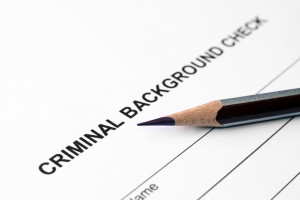 Federal law does not prohibit employers from seeking criminal background information regardless of how much it pertains to the job; however, Title VII does prohibit employers from discriminating when they use criminal history information. Specifically, Title VII prohibits employers from using policies or practices that screen individuals based on criminal background information if:
*          The criminal background checks significantly disadvantages Title VII protected individuals such as African-Americans or Hispanics; and
*          The criminal background information does not help the employer accurately decide if the person is likely to be a responsible, reliable or safe employee.
Moreover, the EEOC views an arrest record different than a conviction. For instance, if a potential employee has been arrested for theft, the arrest record alone should not be used by the employer to take an adverse employment action (e.g., not hiring, firing or suspension). On the other hand, a conviction record alone can usually be used by the employer to justify an adverse employment action.
The recent EEOC lawsuit relates to the records of criminal background checks that need to be kept by the employer. Federal regulations require that if an employer uses a "test" or other selection procedures to make employment decisions (e.g., hiring, promotion, and mass layoff) the employer must keep records regarding the test or the selection procedure, so that the EEOC can inspect to determine if the test of selection procedures have an adverse impact on any protected class. A criminal background check is such a "test."
In 2010, the EEOC commenced an investigation into a Philadelphia area janitorial service company. The janitorial service company routinely ran criminal background checks on potential employees; however, when the EEOC subpoenaed the company for documents related to the criminal background checks and the decisions resulting from them, the janitorial service company said there were no records. Earlier this month, the EEOC brought an action asking the Court to order the janitorial service company to keep records related to criminal background checks and to pay the EEOC's costs related to bringing the action.
In short, if you are an employer that uses criminal background checks or other tests to cull potential or current employees, make sure you maintain the background checks and tests for two reasons. First, the employer should periodically self-audit to ensure that its use of background checks and tests are not, for example, unfairly/unlawfully excluding a specific protected class from hiring. Second, the employer needs to keep the information in case the EEOC requests the information.
There are some state-by-state laws and regulations regarding the acquisition and use of criminal background checks and these laws and regulations also need to be consulted by employers.
For more information feel free to contact James B. Shrimp at (610) 275-0700 or by email at jshrimp@highswartz.com. Visit his attorney profile here.
Visit the firm's Employment Law page here.
The information above is general: we recommend that you consult an attorney regarding your specific circumstances.  The content of this information is not meant to be considered as legal advice or a substitute for legal representation.
.