March 11, 2015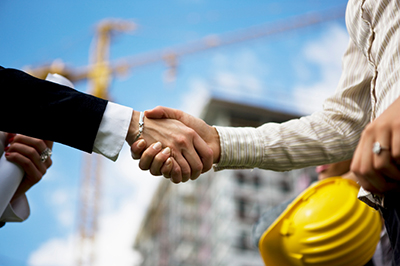 This is a follow up to the June 1, 2014 blog entitled Pennsylvania Supreme Court to Decide Whether HICPA Allows Recovery under a Theory of Unjust Enrichment.
HICPA does not preclude recovery on Unjust Enrichment Claim
The Pennsylvania Supreme Court issued its decision in the case of Shafer Electric & Construction v. Mantia, 96 A.3d 989 (2014). At issue before the Supreme Court was whether the Home Improvement Consumer Protection Act, 73 P.S. §§ 517.1-517.18, bars a contractor from recovery for unjust enrichment when the home improvement contract does not comply with HICPA requirements. The Superior Court held that HICPA does not preclude a non-compliant contractor from pursuing an unjust enrichment claim, and the Supreme Court affirmed. Unjust enrichment is an equitable doctrine allowing a party to recover on the basis of a quasi-contract, or contract implied in law, when one party is enriched unjustly at the expense of another.
The Supreme Court first recognized that HICPA only bars actions for breaches of express home improvement contracts when the contract does not comply with HICPA. The Supreme Court noted that an unjust enrichment claim does not sound purely in contract and that HICPA is silent as to quasi-contract actions, such as unjust enrichment.
The Supreme Court also noted that disallowing an unjust enrichment claim when HICPA requirements have not been satisfied would allow a homeowner to avoid payment for work performed even if the work was perfect.
The Supreme Court focused primarily on the language of HICPA. While HICPA specifically states that a contract which is not compliant with HICPA is invalid and unenforceable, the Supreme Court held that HICPA's language does not discuss the preclusion of common law equitable remedies such as unjust enrichment. The Supreme Court noted that if the Pennsylvania General Assembly wanted to modify the right of non-compliant contractors to recover under unjust enrichment, it could have done so.
Due the Supreme Court's decision, contractors who do not comply with HICPA are permitted to bring equitable causes of action, such as unjust enrichment. Likewise, homeowners cannot avoid payment for work performed by non-compliant contractors on the sole basis that the contractor did not comply with HICPA.
Recoverable Damages
The procedural posture of Shafer Electric is also important. After the contractor brought suit against the homeowners, the homeowners filed preliminary objections to the action. Preliminary objections challenge the legal basis of a lawsuit based upon the facts alleged in the complaint, which are accepted to be true. The defendant does not have an opportunity to present its facts. In determining preliminary objections, courts assume all alleged facts to be true and determine whether the law allows for recovery.
Due to the procedural posture of the case, certain legal issues and defenses, in addition to the underlying facts of the case, were not litigated. For instance, under unjust enrichment, a plaintiff can only recover the reasonable value of services rendered. In a breach of contract action, a plaintiff could recover expectation damages, reliance damages, or restitution damages. Additionally, certain legal defenses are available to a defendant in an unjust enrichment action, such as the doctrine of unclean hands. Breach of contract actions may also implicate attorneys' fee and interest recovery that are not available in an unjust enrichment action.
As a result of the Supreme Court's decision, contractors who have not strictly complied with all aspects of HICPA are not precluded from bringing actions to recover money that has not been paid to them. However, a contractor's damages may not be as expansive as those available in a breach of contract action. In order to assure the most options in the event of non-payment, contractors should comply with all aspects of HICPA and assure that written contracts are HICPA compliant.
The Supreme Court's decision also means that homeowners cannot avoid payment to contractors based solely on a contractor's failure to comply with HICPA. However, a homeowner may still have equitable defenses to a contractor's claim of non-payment.
If you are a homeowner or home improvement contractor with questions regarding HICPA compliance and rights and responsibilities under HICPA, feel free to contact Kevin Cornish at 610-275-0700 or kcornish@highswartz.com.
The information above is general: we recommend that you consult an attorney regarding your specific circumstances.  The content of this information is not meant to be considered as legal advice or a substitute for legal representation.