November 30,2016
What did the IRS do now?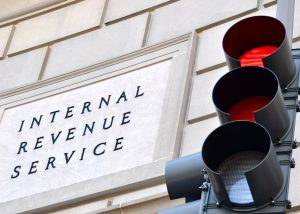 The IRS issued proposed regulations under IRC §2704 in August of 2016 that may eliminate certain discounts commonly used in valuing intra-family transfers of interests in family businesses. The IRS claims that these proposed regulations are "necessary to prevent the undervaluation" of these transferred interests, but they may have reached too far in attempting to effectuate this purpose. Notably, these proposed regulations are aimed at transferability restrictions and lack-of-control discounts.
What are the valuation discounts now?
A transferability restriction, also known as restriction on the right to liquidate an interest or a lack of marketability discount, restricts the right to sell or transfer the assets.
A lack-of-control discount applies to non-voting minority interest, because the holder of that interest has no control over the business. That person has "no say" in the management, distributions, investments or integral operations of the business.
For example:
Don owns a $10 million dollar real estate corporation. In order to reduce his taxable estate, he gives his daughter Ivy, 10% (non-voting shares) of the corporation. However, Ivy is not permitted to sell or transfer (i.e. liquidate) her shares. In addition, Ivy has no say in how the business operates. Because Ivy's shares are a minority interest and less marketable, the value of these shares are discounted for transfer tax purposes. Therefore, instead of Don reporting a gift of $1 million dollars (10% of $10 million), the above discounts would reduce the value of this gift by about 25% to 40%. Essentially, Don would report a gift of about $600,000, resulting in a large tax savings.
This makes sense. Would you pay full price for a slice of pumpkin pie that you couldn't eat or give to someone else? I think not.
What happens if the proposed regulations take effect?
The IRS may ignore the valuation discounts and assess the value of the transferred interest in the corporation at "fair market value". Thus, in the above example, the IRS will value the 10% at $1 million dollars.
The proposed regulations seek to expand the definition of "family members". In effect, your wife's sister's husband's third cousin once removed, may be included under the definition of "family members".
The entities subject to these rules will be expanded to include LLCs, S Corporations and other business arrangements, in addition to Partnerships and C Corporations which are already covered.
Transfers of minority interests to non-family members (employees, charities, etc.) may be ignored for the purposes of valuing the transfer.
Transfers made within 3 years of death may come back into the estate and the value of any discounts taken will be considered an additional "phantom asset", subject to inheritance, estate and generation skipping transfer taxes.
When do these proposed regulations take effect?
The hearing on the proposed regulations is scheduled for December 1, 2016. It is unknown when or in what form these proposed regulations will become final. There are about 8,000 comments which will need to be addressed before the regulations are made final. It is rumored that the IRS has "fast-tracked" these regulations to become final in the beginning of 2017.
Whenever the proposed regulations do become final, they generally will only be applicable to transfers occurring after that date. However, if the 3 year look-back period applies, that may claw back the asset into the transferor's estate, even if the transfer was completed before the regulations are final.
What should you do now?
Don't panic. If you have an interest in a family business, you should review your estate plan and determine what assets are available for payment of the potential transfer tax. You may consider making transfers now, whether by gift or intra-family sale, but understand that those transfers could fall within the 3 year rule and still be subject to tax.
If you have any questions, contact Stephanie A. Henrick at 610-275-0700 or via email at shenrick@highswartz.com.
The information above is general: we recommend that you consult an attorney regarding your specific circumstances.  The content of this information is not meant to be considered as legal advice or a substitute for legal representation.