September 24, 2015
Small business owners spend significant time and money preparing to open and operate their businesses.  From market research to obtaining necessary equipment to securing inventory, the tasks are endless.  Small business owners must also secure facilities from which to operate.  Often, this means renting commercial space from a landlord.  Unfortunately, this aspect of operating a small business frequently is not given the appropriate amount of attention.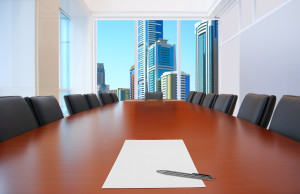 Here is how the process typically goes: the small business owner spends time researching appropriate locations in which to operate.  When the owner finds a suitable location, the owner inquires with the landlord about availability.  Understandably, owners focus their negotiations around the monthly rental amount and length of the lease agreement.  If the parties agree on these issues, the landlord will often present the business owner with a lease agreement that contains numerous provisions and legal issues over many single spaced pages.  Not wanting to incur additional costs, business owners often spend little time reviewing, negotiating, and understanding all of the terms of the lease agreement that the landlord has provided.
Landlord lease agreements often contain terms that are very favorable to the landlord and not as favorable to the tenant.  Commercial lease agreements also contain provisions that small business owners without legal training may not fully understand.  These issues can include confession of judgment, common area maintenance and how such charges are calculated, which party is responsible for repairs and improvements, legal options for the landlord and tenant in the event of a breach, legal requirements of the parties to act upon a breach, insurance requirements, indemnity and releases, subletting and assignment, acceleration of rent, and many more.
Many issues within a commercial lease agreement may not seem important at the outset of the lease, but could prove costly in the long term.  Frequently, the first time small business owners have an attorney review a lease is after an issue arises.  By that time, with the lease agreement signed, nothing can be done to change the lease terms.  After consulting with an attorney, business owners are surprised at what the lease means or the terms that are included.
While small business owners may not view legal review and negotiation of the lease agreement as an important investment, it can often prove indispensable in the future.  Small businesses can often secure more favorable terms with negotiations prior to signing of the lease.  At a minimum, having an attorney review and explain the lease terms greatly assists the business owner in understanding options and ramifications.
It is true that legal review of a lease agreement is another startup cost for a small business.  However, the benefits of reviewing the lease agreement before signing it are significant and can prevent headaches in the future. And that's usually money well spent.
For more information feel free to contact Kevin Cornish at (610) 275-0700 or by email at kcornish@highswartz.com. Visit his attorney profile here.
The information above is general: we recommend that you consult an attorney regarding your specific circumstances.  The content of this information is not meant to be considered as legal advice or a substitute for legal representation.