July 2, 2015
Deciding what kind of business opportunity you want to embark on can be challenging. There are countless industry segments and businesses that make your initial decisions daunting. If you are torn between a franchise or an independent business, read this article for some advice To Be a Franchisee or Not to Be; That is the Question.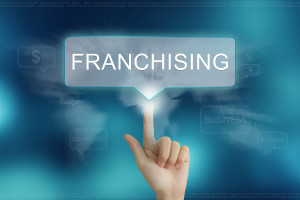 If after considering your options you determine that franchising is the way to go, then there are some things you want to know about the key document in the franchise relationship, the franchise agreement. The importance of the franchise agreement should not be undervalued. There is a lot that can be gleaned from its terms.  You can tell a great deal about the mindset of the franchisor by the way in which the franchise agreement is structured.  Is it straightforward and reasonable or is it long, tedious, and onerous to the franchisee?
Though franchise agreements will vary depending on the type of business being offered, there are some basic items that should be included.  The license fee is the amount you will need to pay initially in order to use the franchisor's brand. There will also be terms related to royalty payments that dictate what percentage of your profits you will have to pay to the franchisor and how often. The agreement may also establish your territory to ensure that you don't compete with other franchisees from the same system (of course, some systems do bot utilize assigned territories).
Advertising terms explain how much you, as the franchisee, will need to contribute to local and/or national advertising and explain how the franchisor will manage advertising, generally. There will also be terms that outline franchisee and franchisor performance obligations, non-compete provisions, choice of law and jurisdiction, as well as defaults and penalties for breach of the agreement. Because many of these terms will have a direct impact on the daily operations of your franchise, it is vital that you read them carefully and understand what they truly mean.
Some franchisors use the franchise agreement more as a weapon than as a tool. The franchise agreement can be fair to both parties and a vehicle to allow franchisee growth. As you read through the franchise agreement consider if you want to partner with a franchisor that starts with an agreement that indicates its distrust of its partners through the terms of its agreement?
At the end of the day it is vital to remember that the franchise agreement is the beginning in what will hopefully be a long and profitable partnership.  As such, this document is the first opportunity for you to get an idea of what this relationship is going to look like. If the franchisor doesn't see you as a partner or as a valued customer from the initial agreement, then why sign up? There are plenty of options out there for an enterpreneur, and finding the one that fits is absolutely the crucial first step.
For more information, visit our Franchise Law page or contact Joel D. Rosen at 610-275-0700 or by email at jrosen@highswartz.com.