Renata T. Pabisz

Bucks County Immigration Attorney & Estate Planning Lawyer
Renata T. Pabisz is an immigration lawyer and estate planning attorney concentrating on probate, estate administration, and elder law in the Philadelphia metro area.
High Swartz LLP
Doylestown Law Office
Bucks County, PA, Montgomery County, PA
Renata T. Pabisz is a Bucks County estate planning lawyer and immigration attorney practicing out of our Doylestown Law office. She concentrates her practice on estate planning, probate, and estate administration and rounds out her legal services practicing immigration and elder law. She joins the firm after working at a multi-lingual law firm in Bensalem, Pennsylvania, since 2008 and is admitted to practice in Pennsylvania and New Jersey.
Pabisz is a graduate of the University of Marie Curie-Sklodowska School of Law in Rzeszow, Poland, where she received her Master of Laws in 1999. She received her J.D. at Widener University School of Law in Wilmington, Delaware, in 2011. It was there that she received a certificate of achievement in Elder Law. While at Widener, Renata served as a judicial extern in the Court of Common Pleas Orphan's Court Division in Philadelphia, Pennsylvania.
Renata's immigration law experience includes:
Citizenship
Green Cards - Employment-based, Family-based, fiancé/spouse
Immigration Appeals
Visas - Family-based visas, Investment Visas, Marriage & Fiancé(e) Visas, Student Visas, Visitor Visas, Work Visas
Renata has developed unique relationships with her immigration clients who return for additional services or refer family members or friends throughout the years. Ms. Pabisz has been recognized recently on the 2021 Super Lawyers Rising Stars List and has received the 2021 Avvo Client's Choice Award. You can find Renata enjoying photography and working in her garden in her free time.
We know it can be difficult to find someone who can advocate and understand what you are going through. Renata is a polish-speaking attorney who can listen to you or your family members and offer the advice needed. She can also refer you to one of our attorneys and speak on your behalf.
If you are looking for a polish speaking lawyer near you, Renata and High Swartz can help.
Jak znaleźć polskojęzycznego adwokata w Twojej okolicy
Wiemy, że znalezienie kogoś, kto może bronić i rozumieć, przez co przechodzisz, może być trudne. Nasza kancelaria posiada polskojęzyczną adwokat, Renatę T. Pabisz, która może Cię wysłuchać i udzielić Ci potrzebnej porady. Może również skierować Cię do jednego z naszych prawników i wypowiadać się w Twoim imieniu. Przeczytaj więcej o naszej kancelarii w Twojej okolicy poniżej.
---
Affiliations & Honors
Honors
Super Lawyers Rising Stars 2021-present
The Best Lawyers in America©: Ones to Watch - Immigration Law  - 2022-present
Avvo Clients' Choice Award 2017-present
Deans Lists, Certificate of Achievement in Elder Law
Practice Areas
Background
Bar Admissions
• Pennsylvania, 2012
• New Jersey, 2012
• U.S. District Court Eastern District of Pennsylvania, 2015
• U.S. District Court District of New Jersey, 2015
Education
• Widener University School of Law, J.D., 2011, Wilmington Delaware, 2011
• University of Marie Curie Sklodowska Faculty of Law, Master of Laws, Lublin Poland, 1999
Experience
• Court of Common Pleas Orphan's Court Division in Philadelphia, PA, Judicial Extern
Legal Insights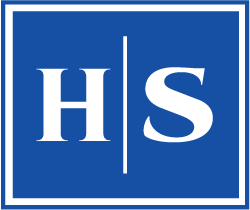 Client Testimonials
Krister H.
I have nothing but high praise for Renata Pabisz at High Swartz! She was extremely helpful, yet friendly and personable in helping me with my US Naturalization application! It seems to me the process would take a lot more time than the few months and two "in person" meetings we had. Renata was always genuinely supportive and kind and responded very quickly to my email inquiries. I would recommend her to anyone in the Bucks County area who needs support with USCIS issues.
Krystyna B.
Pragnę wyrazić swoje uznanie dla Renaty T. Pabisz ,Esquire za rzetelne i profesjonalne doradztwo w czasie mojej długoletniej współpracy.
Pani Renata Pabisz, Esquire dała się poznać jako ekspert w swojej dziedzinie , wykazała się dużą elastycznością i indywidualnym podejściem do moich spraw. Szczególne wrażenie wywarła na mnie wszechstronna znajomość zagadnień i gotowością do wyjścia moim potrzebom.
Współpracę cechował wysoki poziom zaangażowania .
Renatę T. Pabisz ,Esquire i jej zespołu zagadnienia były realizowane terminowo i niezwykle sumiennie.
Współpraca z firmą High Swartz spełniła moje oczekiwania i dlatego też rekomenduję wszystkim zainteresowanym.
Henryk Kwiatkowski
Bardzo polecam Panią Pabisz.
Mecenas Pabisz traktuje każdą sprawę jak własną. Jest pełna empatii i pomysłów, jak poradzić sobie nawet z najbardziej skomplikowaną sprawą. Ona Cię nie zawiedzie. Jeśli potrzebujesz dobrego i uczciwego adwokata, to właśnie ona!
Najeem K.
I found Renata to be very professional, experienced and was very understanding. With no doubt, I would highly recommend her for a green card process.
Henryk K.
There are no such words to express my gratitude for attorney Ms. Renata Pabisz, Esq. Because earlier I have lost hope and frankly willingness to resolve only something about my case. I tried many times and with various attorneys from various state but without avail. Only when Ms. Pabisz became interested in my case and it is thanks to her appeared a light at the end of a very long tunnel and hope is back If it weren't for her, I would have lost my willingness to live. I highly recommend Ms. Pabisz. When she gets involved, she treats every case like it's her own. She is full of empathy and ideas how to handle even the most complicated case. She will not let you down. If you need a good and honest attorney, she is it!
I am so grateful I found Renata, she listened and was very accurate with what I needed to do and how the process would be especially now that we are dealing with this Covid-19 situation. She communicated with me no mater what time or day and was on top of my case. And for sure she was and solved my problem on time as she said. She's the best and thanks to her I'm back in my home. I would recommend her in a heartbeat to anyone.
Renata's experience and knowledge was invaluable. My father passed away and left me executor I was completely lost . After talking to her I felt like a weight was lifted off of me. She was always available and helped with a realtor and everything else. I would definitely recommend and use her again
Renata did an outstanding job as attorney for my cousin's estate. She provided much needed advice to me as I went through all the paperwork involved with being the executrix. It could be quite overwhelming at times but she was always there to answer my questions and guide me through the process. She was very knowledgeable in helping me sell my cousin's house and making sure all the paperwork was done properly. I would highly recommend Renata Pabisz to anyone who needs an excellent attorney!
Renata is an excellent lawyer. Not only does she know the law with regards to estate probate but she knows how to execute the law to meet her clients expectation. She provides great advice, is a shrewd negotiator and is able to keep her clients calm and apprised through a contentious probate. I could not be happier with her performance. I trust her completely.
Renata did an excellent job as our estate planning attorney for my father-in-law's estate. Renata was always available and provided excellent advice. I was executor of the estate and without Renata I would not have been able to do all that was involved correctly. Renata was especially helpful with the sale of his house and making sure the realtor did everything properly. I would definitely recommend Renata Pabisz to anyone who needs an excellent attorney!