Questions About Citizenship? Talk to an Immigration Lawyer.
Immigration laws determine who can enter the country and for how long. In addition, they govern naturalization for those wishing to become a U.S. citizen. Finally, they assess detention and removal proceedings. The focus is on those entering the country illegally, overstaying, or losing their legal status. It's essential to talk with an immigration lawyer near you to follow legal regulations.
Four principles govern U.S. immigration law:
Reuniting family members
Admitting immigrants with skills valuable to the U.S. economy
Protecting refugees
Promoting diversity
The Immigration and Nationality Act Governs Immigration Law
The Immigration and Nationality Act (INA) allows the United States to grant up to 675,000 permanent immigrant visas annually. Those visas relate to various categories. However, it sets no limit on the annual admission of U.S. citizens' spouses, parents, and children under 21.
In addition, the President consults with Congress to establish the yearly number of admitted refugees to the United States.
A person becomes a lawful permanent resident (LPR) after obtaining an immigration visa and entering the United States. But in some circumstances, noncitizens already inside the United States get LPR status through "adjustment of status."
LPRs can apply for mostly all jobs (i.e., jobs not restricted to U.S. citizens). Moreover, they can remain in the country permanently, even when unemployed. After residing in the United States for five years (or three years in some circumstances), LPRs can apply for U.S. citizenship. However, an immigrant cannot apply for citizenship without becoming an LPR.
Our immigration lawyers can ensure you comply with all regulations and the application process.
The Numbers Governing Immigration Law
As mentioned, the INA allows up to 675,000 immigrants each year.
Here's how those numbers breakout:
Family-Based Immigration
Congress established a complex formula to balance the number of immigrants arriving in family relationships. First, it starts with 480,000. That figure presents the maximum number allocated for family-based immigrants.
Next, it subtracts the number of immediate relative visas from the previous year. Then, it adds the new employment preferences. The result is the number of visas available through the family preference system.
However, that number cannot be lower than 226,000. Often, the number of immediate relatives exceeds 250,000 in a given year. That triggers the 226,000 minimum for preference visas. As a result, the total number of family-based visas often exceeds 480,000.
An immigration lawyer in our Norristown law office can help you understand the formula.
Employment-Based Immigration
Employment-based immigration falls into two categories – temporary visas and permanent immigration.
Temporary visas permit employers to hire and petition immigrants for specific jobs covering a limited timeframe. More than 20 types of visas apply to this category.
Permanent immigration employment is limited to 140,000 annually. That number includes eligible spouses and minor unmarried children. Consequently, the actual number of employment-based immigrants is less than 140,000.
Per-County Ceiling
The INA limits the number of immigrants from a single country to seven percent yearly. So, it seeks to eliminate any one country from dominating immigration flows.
Refugees and Asylees
The Trump administration set the ceiling for 2021 to 15,000. But, the Biden administration increased it to 62,500.
Refugee admissions try to eliminate concerns about individuals returning to their country. There, they might face persecution owing to race, social group membership, political opinion, religion, or nationality.
Diversity Visa Program
The United States Citizenship and Immigration Services (USCIS) allocates 55,000 visas annually. The program uses a computer-generated lottery. It allows nationals from countries that have sent fewer than 50,000 immigrants to the United States. The allowance is based on immigrants entering the U.S. over the last five years.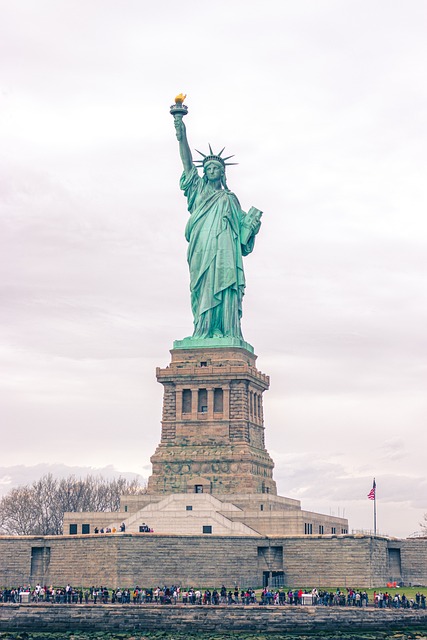 How Our Immigration Lawyers Can Help
Our immigration lawyers can help you with legal questions or immigration forms. They can also support these areas:
Green Card: A green card lets you live and work permanently in the United States. For example, our immigration lawyers can help you with your eligibility, application, green card replacement, and more.
Visa: If you're looking to enter the United States, you must first obtain a visa for your traveler's passport. U.S. immigration law defines the type of visa you need.
DACA: DACA, or Consideration of Deferred Action for Childhood Arrivals, protects approximately 800,000 young people. Referred to as DREAMers, they enter the country unlawfully as children. They are not granted official legal status. But the Dream Act allows them to apply for a driver's license, social security number, and work permit.
Citizenship: Our immigration lawyers can help you navigate your path to U.S. citizenship. They can support you with understanding test questions and the naturalization process.
Naturalization: Naturalization grants lawful permanent residence to the United States following fulfillment of requirements established by Congress. Our immigration attorneys can assist you with those requirements. Requirements include living after five years, marriage to a U.S. citizen, military service, and being a child of a U.S. citizen.
Contact Our Lawyers for Immigration Today
Immigration issues can be complex and daunting. Don't feel you must undergo any process without appropriate legal support. Talk to an immigration lawyer in our Norristown law office.
They've dealt with numerous types of immigration cases. Our lawyers work with you to ensure you understand and fulfill any obligations. Our attorneys and lawyers can also deliver support for other legal services like personal injury, workers' compensation, family law, and more.
Jeśli szukasz polskojęzycznego prawnika, który może pomóc Ci w Twojej sytuacji prawnej, rozważ skontaktowanie się z adwokatem imigracyjnym High Swartz, Renatą Pabisz. Renata sama emigrując z Polski rozumie proces imigracyjny i może skierować Cię do adwokata, który może pomóc w każdej sytuacji prawnej. Skontaktuj się z polskim prawnikiem w Filadelfii.