Don't Tackle Divorce Alone. Talk with a Divorce Lawyer Near You.
Unfortunately, almost 50 percent of marriages in the United States end in divorce or separation. The odds increase based on your number of marriages, with 41 percent of first marriages, 60 percent of second marriages, and 73 percent of third marriages ending in divorce. If you are in that situation and have questions, talk to one of the divorce lawyers in our Montgomery County or Bucks County law offices. They're versed in Pennsylvania divorce laws and can help remove potential complications.
Although divorce laws vary by state, there are the basic steps required for filing:
Meeting residency requirements

Present suitable grounds

File papers and copy your spouse
Apart from that, if your spouse counters your filing, they have a right to present their side. In addition, if you require property or financial support, you'll have to arrange an agreement in an out-of-court settlement or series of hearings. Finally, your divorce may include custody concerns if you have children.
For even more advice, be sure to read the Divorce Guidance section. It provides comprehensive information relating to divorce considerations from our divorce lawyers. You can also gain insights into gray divorce here.
What Should You Do If Your Spouse Files for Divorce?
When served with papers from your spouse, you have one year to consent to the divorce. Otherwise, you could lose your legal rights. So, it's best to consult with divorce lawyers near you quickly to determine your legal options.
After filing, if both parties agree, you can elect to work with a mediator. Mediation provides a sound alternative when both parties agree the marriage is over and you don't want to hurt either other. Otherwise, hire a lawyer near you to determine the next steps.
Should either party disagree with the filing, one may still be awarded if both parties have lived separately and apart for at least one year from the filing date. Until October 2016, the requirement was for two years.
The Date of Separation is an Essential Factor in Divorce
If you're considering filing for divorce, the date of separation plays a critical role. It provides a frame of reference for determining marital property. For example, any assets acquired by either spouse following the break are not considered marital property.
There are numerous ways to establish the date of legal separation. However, it must be supported by evidence indicating intent to dissolve the marriage.
Evidential items include the removal of wedding bands, dissolving joint insurance policies, communicating intent to separate, and sharing a marital bed.
The date of separation can be included as an item in a divorce dispute. So if you're filing for divorce in Montgomery County or Bucks County, working with a divorce lawyer to document that date properly is essential. In addition, you can learn more about the date of separation considerations.
Divorce Lawyers Can Help You File the Correct Forms
You can elect to represent yourself in a divorce. If so, you can learn more by visiting Divorce Proceedings at The Unified JUDICIAL SYSTEM of PENNSYLVANIA website. However, divorce proceedings can be a complicated matter. So, it's often best to consult a divorce lawyer.
Filing for divorce requires a three-step process:
1. Filing the Divorce Complaint: The complaint is a legal document that begins the legal proceeding. You must file that document with a court. Standard forms include the following:
a. Notice to Defend Form
b. Counseling Notice Form
c. Complaint in Divorce Form
d. Verification Form
e. Family Court Cover Sheet
f. Copy of Marriage Certificate
2. Filing the Acceptance of Service: The defendant acknowledges they received the complaint and accompanying forms. It's best to contact a divorce lawyer at this point.
3. Final Form: Pennsylvania has a 90-day mandatory wait period. After its conclusion, you submit the final forms and apply for a divorce decree making it final.
a. Plaintiff's Affidavit of Consent
b. Plaintiff's Waiver of Notice of Intent
c. Praecipe to Transmit Record - a request that the PA county prothonotary transmits all the paperwork to the court in preparation for the divorce decree
d. Pennsylvania Vital Records Form
e. Verification of Defendant's Signature
f. Divorce Decree
g. Defendant's Affidavit of Consent
h. Defendant's Waiver of Notice of Intent
As you can see, there are numerous forms, and they require accurate completion. That's why consulting with divorce lawyers near you can help eliminate obstacles and streamline the proceedings. If you're considering filing for divorce in Montgomery or Bucks Counties, our lawyers can help.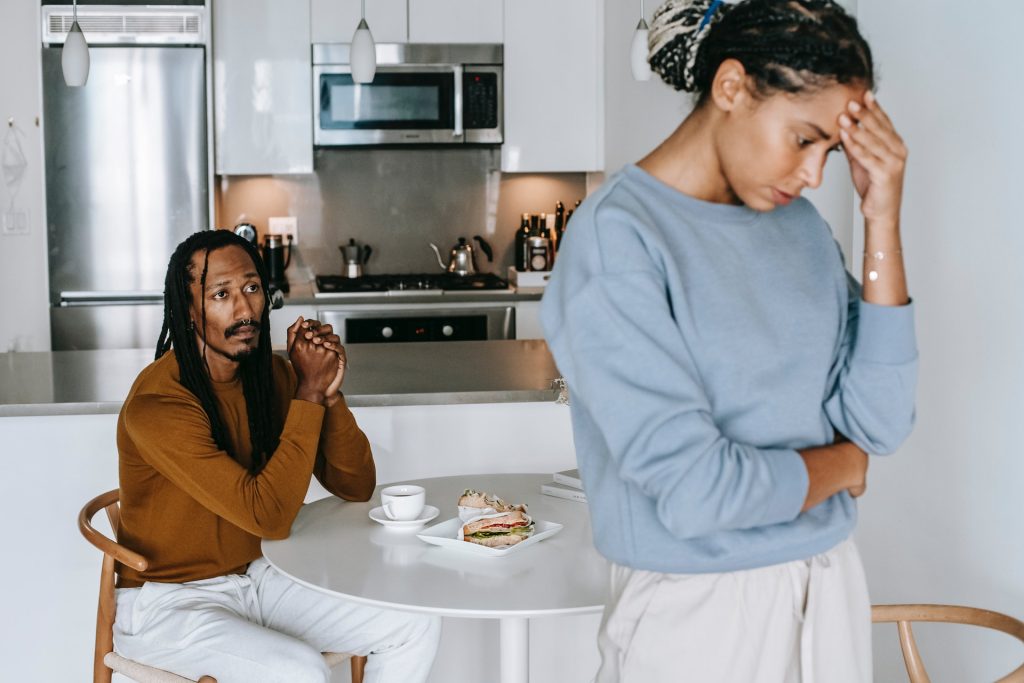 How Long Does It Take to Get Divorced?
Due to the mandatory 90-day wait period, getting divorced in PA takes at least three months. That said, some divorces carry on for two years or more.
Generally speaking, the more you and your spouse can agree to reasonable compromises, the smoother and faster it will go. So lean on your divorce lawyer to assist you with the procedural requirements and deadlines.
Some couples elect to go alone or use online services to reduce costs. In uncontested divorces with little to resolve, that may work. Even then, owing to the complexity of filing, it pays to engage a divorce lawyer near you.
That said, don't cut corners. The costs can get into the tens of thousands for highly contested divorces. But hiring a cheap lawyer won't make your journey any better. To understand why you can read "Nothing is More Expensive than Hiring a Cheap Divorce Lawyer."
Work with Divorce Lawyers to Avoid Litigation Through Collaborative Divorce
On June 28, 2018, Pennsylvania passed a law encouraging collaborative divorce. The goal of the process is to avoid litigation and eliminate some of the stress associated with the process, not to mention the potentially high cost of legal expenses.
With a collaborative divorce, each party retains an attorney. Those attorneys agree to help the couple settle without litigation. In addition, other specialists like financial advisers, therapists, and child behavior specialists may be involved in the process.
During the process, the parties meet to reach a mutually beneficial agreement. Divorce lawyers ensure any deal meets both parties' best interests and that the agreement is enforceable. Sans an agreement, the parties must hire a new attorney and litigate the divorce.
No-Fault Divorce
In Pennsylvania, you can file for a no-fault or fault divorce.
Both parties wish to divorce and resolve the affair quickly and inexpensively with a no-fault or uncontested divorce. Sans a hearing, you can execute a no-fault divorce swiftly to reduce costs associated with a divorce lawyer and ancillary expenses.
In Pennsylvania, no-fault divorce doesn't require proving your spouse caused the marriage to fall apart. There are two types of no-fault divorce:
1. Mutual Consent: In this most common divorce type, both parties can file an affidavit consenting to the divorce 90 days after the complaint gets served.
During those 90 days, divorce lawyers may forge a written settlement agreement regarding custody, child support, alimony, and property distribution.
Both parties can sign a separation agreement adopted as an Order of the Court. However, if you cannot agree on issues like the above, the court decides the issues.
2. One-Year Separation Divorce: If one party refuses to sign an affidavit consenting to the divorce, the other party can wait until the separation extends two years. Then, the party wanting the divorce can sign an affidavit presenting the two-year break and the irretrievable breakage of the marriage.
You must, then, serve the affidavit to the other party. The court can then grant the divorce if the second party fails to respond. However, the court may declare a hearing if the second party files a counter-affidavit denying the two-year separation or denying irretrievable breakage of the marriage. It will then decide if the parties are entitled to the divorce. Again, our Bucks County and Montgomery County divorce lawyers can help you.
Fault-Based Divorce
You must prove your spouse is the responsible party with fault-based divorce. Fault grounds include:
Adultery

Desertion

Conviction

Insanity

Inhuman treatment

A prison sentence of two or more years

Indignities intended to create intolerable conditions
In Pennsylvania, fault divorce also extends to a spouse's commitment to a mental institution for at least 18 months before filing the divorce complaint. There is no likelihood of discharge for at least 18 or more months.
A fault-based divorce case requires an evidentiary hearing and a formal finding by the court demonstrating requisite elements of blame. For fault-based cases, hiring a divorce lawyer near you is essential. Often, the proceedings can get contentious, and your lawyer can help mitigate issues.
Fault-based is somewhat old-fashioned. First, a fault divorce is expensive, as both parties must pay attorney fees, the master and the stenographer. Second, the plaintiff must prove wrongdoing. Third, the court may deny the divorce if the defendant proves otherwise.
Divorce Lawyer vs. Family Lawyer: Which is Better?
You might be confused about whether you should hire a divorce or family lawyer when seeking a divorce. The reality is that you can employ either.
Family lawyers can have expertise in numerous areas, including divorce, marital agreements, spousal support, and custody.
So a divorce lawyer is a family lawyer focusing on divorce as their specialty. As a result, if you're goal is to file for divorce, a divorce lawyer may be your best route.
However, if you also have custody or child support concerns, you might want to work with a family lawyer that can draw on different areas of expertise. Learn more here.
Divorce Lawyers Serving Montgomery County & Bucks County
Our Norristown and Doylestown divorce lawyers have the experience and expertise in Pennsylvania laws to counsel you appropriately. Plus, our attorneys understand the emotional stress you're likely facing. So they'll view your case personally, starting with just listening to your concerns. We'll listen to your concerns and respect your emotions. And we'll help you resolve your divorce as best as possible.