Talk to a Spousal Support Attorney About Your Options
Often, spousal support involves one spouse earning more than the other spouse in many separation and divorce matters. That results in the spouse with less income relying upon the financial support of the other spouse. In Pennsylvania, the economically disadvantaged spouse can collect formal, court-enforced spousal support. So, contacting a PA spousal support attorney near you is prudent to protect what you deserve is prudent.
You should also note that Pennsylvania doesn't discriminate against spousal support based on gender. So, in a traditional marriage, the male or female spouse may be subject to a claim.
What do you need to prove if seeking spousal support in Pennsylvania?
The spouse filing for support in PA must prove that the spouse from whom they're seeking the payment:
Agreed to the separation
That the spouse's conduct justified the receiving spouse's leaving the marital home
There was another legal cause to justify a departure from the marital home.
PA Recognizes Three Types of Spousal Support
Support paid from one spouse in Pennsylvania covers three categories: spousal support, alimony pendente lite ("APL" for short), and alimony. Those categories determine when each support gets paid and how the support gets calculated.
Spousal Support
You can file a complaint about spousal support even if there is no pending divorce case. In some circumstances, the parties elect to separate their households but not move forward with a divorce matter for various reasons, including a desire to repair the marriage.
What sets spousal support apart from alimony pendente lite is that a spousal support claim may be challenged by the other spouse if there is proof of fault, such as marital misconduct. But, again, a spousal support attorney can help you break it down.
How Long Does Spousal Support Last in PA?
As for the length of time, spousal support can last indefinitely. However, it terminates when a couple reconciles or can convert into alimony pendente lite upon filing a divorce complaint. It would also terminate upon cohabitation by the recipient spouse or death of either party.
Alimony Pendente Lite
Alimony pendente lite ("APL") is essentially the same as spousal support, except it is available after filing a divorce complaint. The purpose of APL is to help the lower-income spouse finance their living and legal expenses during the divorce proceedings.
Challenging alimony pendente lite differs from how you challenge spousal support. You'll want to work with a spousal support attorney in either scenario. And if there are concerns about a party's entitlement to spousal support, a divorce complaint is typically filed with a request for APL.
The Pennsylvania Rules provide the formula for calculating spousal support and APL. Both types of support terminate upon issuing a divorce decree, but courts may grant post-divorce financial support in the form of alimony.
Alimony
Some spouses may receive financial support in post-divorce alimony. Pennsylvania rules provide a calculation for spousal support and alimony pendente lite. However, as presented below, Pennsylvania statutes and the court's analysis of factors determine alimony.
Alimony can be modifiable or not; a spousal support attorney can clarify the difference. It is essential for those seeking alimony to remember that alimony does not seek to equalize parties' incomes or be punitive. Instead, alimony addresses the reasonable needs of the person who cannot become self-supportive through appropriate employment.
Alimony Factors in Pennsylvania
When determining alimony, the court will consider many factors. So, make sure you prepare in advance by talking with your spousal support attorney.
The relative earnings and earning capacities of the parties
The ages and the physical, mental and emotional conditions of the parties
Both parties' income sources include medical, retirement, insurance, or other benefits.
The expectancies and inheritances of the parties
The duration of the marriage
The contribution made by one party to the education, training, or increased earning power of the other party.
The extent to which a party's earning power, expenses, or financial obligations will be affected by serving as the custodian of a minor child.
The standard of living the parties established during the marriage
The relative education of the parties and the necessary time to acquire sufficient education. Or the training required to enable the party seeking alimony to find appropriate employment.
The relative assets and liabilities of the parties
The property either party brings to the marriage.
The contribution of a spouse as a homemaker
The relative needs of the parties
The marital misconduct of either of the parties during the marriage
The Federal, State, and local tax ramifications of the alimony award
Whether the party seeking alimony lacks sufficient property, including, but not limited to, property distributed under Chapter 35 (relating to property rights), to provide for the party's reasonable needs.
Whether the party seeking alimony is incapable of self-support through appropriate employment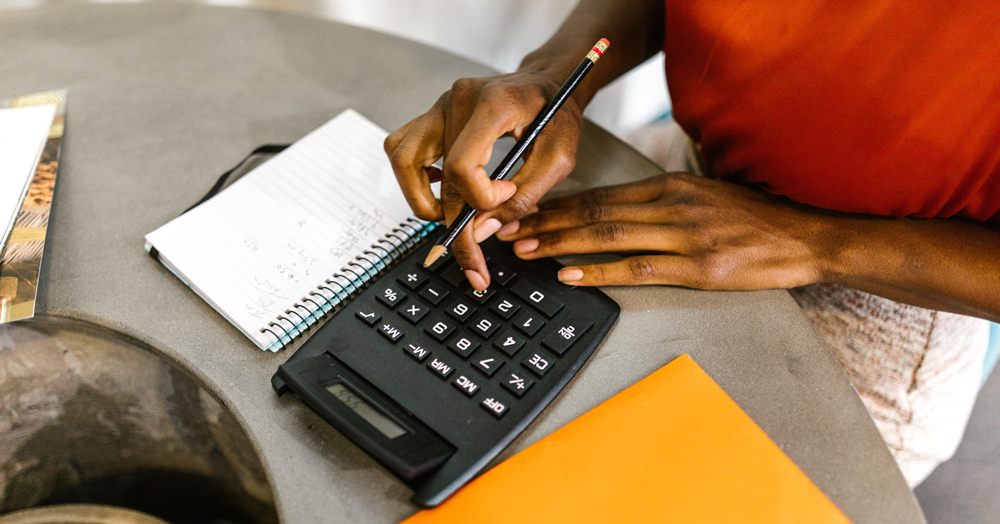 Calculating Spousal Support in Pennsylvania
PA Guidelines use a formula for determining the amount of spousal support. Support varies based on the presence of children. Talk to a spousal support attorney to clarify what your payment might be.
Without Children
Sans children, the calculation takes 33% of the net higher-income spouse and then subtracts 40% from the receiving spouse's income. So, for example, if the higher-earning spouse nets $8,000 monthly and the lower-earning spouse nets $5,000 monthly, the calculation looks like this:
Higher Earning Spouse: $8000 x 0.33 = $2,640
Lower Earning Spouse: $5,000 x 0.40 = $2,000
$2,640 - $2,000 = $640
With Children
With children, a spousal support claim also includes a claim for the child. However, the percentages drop to 25% for the higher-earning spouse and 30% for the lower-earning spouse's income. As a result, the calculation becomes:
Higher Earning Spouse: $8,000 x .025 = $2,000
Lower Earning Spouse: $5,000 x 0.30 = $1,500
$2,000 - $1,500 = $500
This amount gets added to the spouse's claim. So, in the above example, the joint support claim would be $1,140.
Defending Against a Claim in Pennsylvania
If you face a spousal support claim, you can assert a defense based on your spouse's conduct with the help of a spousal support attorney.
For example, marital misconduct, lack of consent, or good cause for the separation may serve as defenses to paying spousal support. You can also assert a defense based on fault grounds, including:
Adultery
Abandonment without cause for at least one year
Cruelty, including domestic violence, which endangered the life or health of the injured and innocent spouse
Bigamy
Conviction of a crime and imprisonment for two or more years
Humiliating the innocent spouse in a way that makes the marriage intolerable.
If you think you have adequate defense grounds, make sure you talk with a spousal attorney near you for best steps moving forward.
Consult with a Spousal Support Attorney Today
There are many nuances to spousal support in Pennsylvania. That's especially true if you or the other party have unusual or fluctuating sources of income or a nonconventional custody arrangement.
Talk to a spousal support attorney at our family law firm, Bucks County and Montgomery County, PA. First, they'll evaluate the facts of your case (including both parties' incomes). Then, they'll determine whether you will have exposure to pay support or whether you are likely to receive support. So, call our law offices today.