December 6, 2016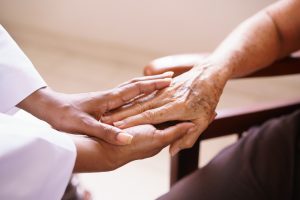 When we are faced with the difficult decision to place an elderly loved one in a nursing home or long-term care facility, we need to be confident that those who are entrusted with his or her care will fulfill their responsibilities. We have the right to expect that our loved ones will receive the quality of care to which they are entitled – including a safe and clean environment where they will be able to live in relative comfort.
Regrettably, however, there are too many times where – due to understaffing, improper training, failure to adopt and enforce appropriate health and safety policies, inadequate supervision, and pure neglect – this turns out not to be the case. As a direct consequence, some residents experience falls which lead to serious injuries – and even death. When this occurs, and harm results to our loved ones, those facilities that have been entrusted with their care must bear responsibility for all harms and losses that result.
As we all know, residents in nursing homes or long-term care facilities often face limitations caused by illness, disability, physical deterioration due to old age, dementia, and other diseases and conditions. Therefore, they typically require a mix of nursing services and assistance with activities of daily living.
It is good to know that health care facilities in Pennsylvania are subject to rules and regulations created both by the Commonwealth and also by the federal government. These protocols were enacted to ensure that health care services and facilities meet high quality standards, and that all citizens receive humane, courteous and dignified treatment. For example, applicable regulations provide that:
A "facility must provide . . . a safe, clean, comfortable, and homelike environment . . ."
A "facility must care for its residents in a manner and in an environment that promotes maintenance or enhancement of each resident's quality of life."
"Each resident must receive . . . the necessary care and services to attain or maintain the highest practicable physical, mental, and psychosocial well-being . . ."
A "facility must ensure that — (1) The resident environment remains as free of accident hazards as is possible; and (2) Each resident receives adequate supervision and assistance devices to prevent accidents."
It has been reported that falls present one of the greatest risks of preventable injuries to residents in nursing homes and other long-term care facilities. Failure to properly monitor is one of the leading causes of these falls.
The Office of Attorney General of the Commonwealth of Pennsylvania has conducted an investigation and determined that certain facilities had engaged in deceptive and misleading representations to consumers about the level of services provided to vulnerable, elderly nursing home residents – and, in fact, had engaged in practices of billing for services not provided. It was further concluded that, while they had promised to deliver reasonable and necessary care, these facilities had failed to provide adequate staffing, resulting in an inability to consistently meet the residents' most basic needs.
The nursing home and elder abuse lawyers at High Swartz currently represent the surviving children of a resident loved one who suffered an untoward, and preventable, fall leading to death. Despite the fact that he had been diagnosed with dementia and was repeatedly identified as a high fall risk – that is, one who required constant supervision and was to be in staff eyesight at all times when in his wheelchair for safety reasons – the facility left him unattended for an extended period of time. As a consequence, this beloved father was permitted to elope through the front lobby in his wheelchair – whereafter he fell down a set of concrete steps, suffered terrible head injuries, and died.
The facility clearly failed to provide adequate supervision and monitoring to prevent this fall. One of his children was permitted to bring a claim for his wrongful death, seeking damages for economic loss suffered by reason of his death, including an amount to compensate them for the loss of comfort, society, and companionship, as well as reimbursement for medical, funeral and other administrative expenses. Because the facility breached the appropriate duties of care, it must be held accountable for all such harms and losses.
We certainly hope that you are never faced with a similar situation involving nursing home or long-term care facility neglect. If this does occur, though, please be sure to contact a Pennsylvania nursing home attorney experienced in elder law to fully explore your legal options.
For more information, contact Eric Marttila at 215-345-8888 or via email at emarttila@highswartz.com.
The information above is general: we recommend that you consult an attorney regarding your specific circumstances.  The content of this information is not meant to be considered as legal advice or a substitute for legal representation.