Thomas E. Panzer

Bucks County Municipal, Zoning, and Workers Compensation Attorney
Municipal, Zoning and Workers' Compensation Attorney focusing on administrative litigation, land use, and all aspects of Pennsylvania workers' compensation claims, litigation, and settlements.
High Swartz LLP
Doylestown Law Office
Bucks County, PA
Thomas E. Panzer's practice areas focus on administrative litigation, including zoning and land use and workers' compensation. Mr. Panzer has represented multiple zoning hearing boards over the past 25 years. He also represents both claimants and defendants, including insurance carriers, third-party administrators, Pennsylvania self-insureds, and PA uninsured employers in workers' compensation matters. He is a frequent lecturer on Pennsylvania workers' compensation topics.
Panzer joined the law firm in 2016 due to a merger with McNamara, Bolla & Panzer, Attorneys at Law, a firm for which he served as Managing Partner. Tom has been practicing law in southeastern Pennsylvania for over 25 years.
In addition to law practice, he counsels in community activities concerning zoning, municipal issues, land reuse, and politics. Panzer recently served a four-year term as Bucks County Treasurer, served two terms as a Warminster Township, Bucks County, Supervisor, and a full five-year term as an appointed member of the Warminster Municipal Authority Board of Directors.
He currently serves as Solicitor to Zoning Hearing Boards for Bedminster, Bensalem, Doylestown, Milford, New Hope Borough, Upper Southampton Township, Warrington, and Wrightstown Township. He is also the Conflict Solicitor for the Lower Southampton Township Zoning Hearing Board and the UCC Solicitor & Special Counsel to Tobyhanna Township. Previously, Panzer served as Solicitor to Middletown Township and Warwick Township Zoning Hearing Boards and Borough Solicitor for Newtown Borough.
Panzer has also contributed his time and energy to the MS 150 City to Shore Bike Ride with Team Ox Cycling. He participates in the Ben to Shore charity ride with the Bucks Heroes team for Families Behind the Badge Children's Foundation. Tom has served as the Leukemia & Lymphoma Society Light the Night, Bucks County Corporate Walk co-chair. He has also served as a volunteer member of the Board of Directors of non-profit entities, including Wesley Enhanced Living and Growth Opportunities Center.
Tom has recently been named to the Best Workers Compensation Attorneys in the Philadelphia region list by expertise.com.
---
Get to Know Bucks County Municipal, Zoning, and Workers Compensation Attorney Thomas E. Panzer
Affiliations & Honors
Pennsylvania Bar Association

Member, Workers' Compensation and Municipal Law Sections
House of Delegates, 2009–2012

Philadelphia Bar Association

Member, Workers' Compensation Section
Co-chair, Workers' Compensation Legislation Committee, 1996–1997

Bucks County Bar Association

Member, Workers' Compensation Section
Co-chair, Workers' Compensation Section, 2005–2008 & 2016-2017
Board of Directors, 2009-2012, 2018-2021

Montgomery County Bar Association

Member, Workers' Compensation Section
Member, Municipal, Real Estate and Land Use Section

Bucks County Inns of Court
Military Installation Remediation and Infrastructure Authority | Horsham Township
Honors
Activities
Road Biking
Biking for a World Free of MS, 2019
Practice Areas
Background
Bar Admissions
Education
J.D., Widener University School of Law, 1993
B.S., Computer Information Systems, Tulane University, 1987
Experience
Bucks County Treasurer - 2015-2019
Tom Panzer's Legal Insights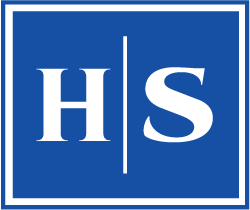 Client Testimonials
Karen B.
"Doylestown has no shortage of lawyers, but in your time of need, do you know who to contact? I found myself with a zoning issue and was given Tom Panzer's name. Any appreciations lifted within my first meeting with Tom. He is open and honest in his communication while presenting a strong professional appearance. Tom works with you and really takes time to listen to your concerns. I am very happy with the services I received. As far as lawyers, Tom stands above the rest. So if you find yourself in need, your confidence couldn't be better placed than with Tom Panzer from High Swartz."
Craig L.
"Tom Panzer has provided excellent representation on my behalf. I would not hesitate to recommend the legal services of High Swartz, Doylestown!!!"