October 4, 2017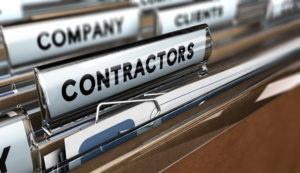 Any claimant who has filed a Claim Petition for Workers' Compensation benefits bears the burden of establishing all of the elements necessary to support the award of benefits. In order to establish the right to workers' compensation, the Pennsylvania Workers' Compensation Act requires an employment relationship, during which an injury arises in the course of employment, and is related to that employment.
One question that often comes up is whether an entity is an employer, and hence whether an employment relationship exists. There is no strict rule within the Pennsylvania Workers' Compensation Act to determine the existence of an employment relationship; however, certain guidelines have been established and certain factors are taken into consideration in answering the question.
The factors include:
Control of the manner of work to be done;
Whether the individual is responsible for results only;
The terms of agreement between the parties;
The nature of the work or occupation;
The skill required for performance;
Whether one is engaged in a distinct occupation or business;
Which party supplied the tools;
Whether payment is by time or by the job;
Whether the work is part of the regular business of the putative employer; and
Whether the putative employer has the right to terminate the relationship at any time.
The determination of any employment relationship for purposes of workers' compensation in Pennsylvania, which as a matter of course applies to workers' compensation in Bucks County and workers' compensation in Montgomery County, requires a review of the relationship on a case by case basis. Workers and employers should also be aware that in some other cases, an employer-employee relationship may arise under the statutory employer provisions of the Workers' Compensation Act, or under the Employee Misclassification Act. These are reasons why it is important to engage the services of a workers' compensation lawyer in Pennsylvania.
High Swartz workers' compensation attorneys have decades of experience advising and representing both employees and employers in Pennsylvania. Our Bucks County and Montgomery County workers' compensation attorneys have knowledge and experience in all facets of workers' compensation issues.
If you are considering filing a claim, or if a claim has been filed against you, please contact Thomas E. Panzer at 215-345-8888 or tpanzer@highswartz.com. Our attorneys in Bucks County and Montgomery County are here to assist you.
The information above is general: we recommend that you consult an attorney regarding your specific circumstances.  The content of this information is not meant to be considered as legal advice or a substitute for legal representation.