William F. Kerr, Jr.

Montgomery County Real Estate Attorney
Real Estate Attorney William F. Kerr focuses on land use, zoning, real estate title issues, eminent domain, and real estate code compliance.
High Swartz LLP
Norristown Law Office
Montgomery County, PA
As a local attorney, William F. Kerr, Jr. has a breadth of experience in real estate law in Philadelphia and eastern Pennsylvania counties. His practice focuses on several areas:
Land use
Land development and zoning
Real estate taxation
Real estate sale and leasing transactions
Real estate title issues
Eminent domain
Real estate valuation
Real estate code compliance
He was previously an Associate and a Partner in the Philadelphia law office of Blank Rome LLP.
Mr. Kerr represents developers, property managers, and property owners with real estate and various transactions. He supports a varied clientele:
Single and multi-family residential housing
Senior housing
Hotels
Shopping centers
Commercial & industrial properties
Golf courses
Day-cares
Prisons
Utilities
Cell towers
Airports
He has assisted clients in obtaining multiple land development, subdivision, zoning, and related approvals and in different sale and leasing transactions. Kerr has extensive experience in successfully pursuing real estate tax assessment appeals, nonprofit real estate tax exemptions, Act 319 Agricultural Assessments, Payment in Lieu of Taxes (PILOT) Agreements, and real estate tax abatements.
Additionally, Kerr represents numerous Pennsylvania affordable housing developers, owners, and managers in various aspects of the affordable housing development process, including properties financed with Federal Low Income Housing Tax Credits. He has significant expertise in real estate tax assessment issues for affordable housing properties and was part of the affordable housing industry group that successfully pursued an amendment to Pennsylvania's assessment law as it affects affordable housing.
He has represented property owners in a variety of eminent domain matters and easement, restrictive covenant, real estate title, green building, and stormwater issues. He also has significant experience in the area of real estate valuation.
Kerr serves as a Zoning Board Solicitor and has experience as special zoning and development counsel to several southeastern Pennsylvania municipalities.

---
Get to Know Montgomery County Real Estate Attorney William F. Kerr, Jr.
Affiliations & Honors
Professional Affiliations
American Bar Association, Member, 2010-present
Pennsylvania Bar Association, Member, 1992-present
Philadelphia Bar Association, Member, 2009-present
Montgomery County Bar Association, Member, 2009-present
Montgomery County Bar Association, Real Estate Law Committee, Member, 2009-present
Pennsylvania Housing Alliance Sponsorship Committee, Member, 2013-present
Pennsylvania Developers Council, Member, 2015-present
Honors & Awards
Best Lawyers in America, 2018-present
Main Line Today, Top Attorney, 2018-present
Civic & Community Activities
Habitat for Humanity of Montgomery and Delaware Counties, Inc., Board of Directors, 2018-present
Face to Face Germantown Garden Committee, 2017-present
Corpus Christi Parish, Pastoral Council Member, 2009-present
Harleysville Baseball, Youth Baseball Coach, 2005-2015
Harleysville Baseball, Board Member and League Commissioner, 2012-2015
Authored Articles
"Pennsylvania's Real Estate Tax Structure Presents Ongoing Dilemma for Municipal Officials," Pennsylvania Law Weekly, May 2012
"Pennsylvania Municipal Ordinances Target Discrimination in Housing, Commercial Property, Public Accommodation and Employment," Pennsylvania Law Weekly, November 2011
"Effect of Financial Crisis on Zoning, Land Use, and Building Entitlements/Permits," The Legal Intelligencer, January 2010
"Are Your Pennsylvania Electric Generating Facilities Properly Assessed?" Energy Update, June 2008
"Philadelphia Raises Tax Assessments for 70 Percent of City Properties," Real Estate Update, August 2007
"Pennsylvania Tax-Assessment Appeals," Affordable Housing and Community Development Update, July 2007
Practice Areas
Background
Bar Admissions
Education
Temple University James E. Beasley School of Law, J.D., cum laude, 1991
Rutgers University, M.S. City and Regional Planning, with honors, 1982
Delaware Valley College, B.S., 1979
Bill Kerr's Legal Insights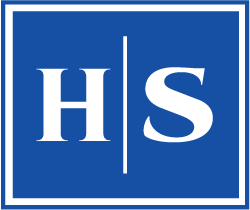 Client Testimonials
Bruce Morgan President, BCM Affordable Housing, Inc.
"I have now worked with Bill Kerr at High Swartz on two affordable housing transactions, one in Philadelphia and one in Chester, PA. In both instances Bill worked on our land use approvals, zoning and tax abatement issues. I have found Bill to be extremely knowledgeable, organized and thorough in both transactions which saved us a lot of time and money. I absolutely plan on using Bill again as new projects arise and would recommend him to others as well."
Varun P.
"I contacted High Swartz on a recommendation from another law firm to help with zoning planning board in the Cheltenham Township, PA. I needed a law firm with experience in managing the zoning relief for adding a unit to my apartment. Bill Kerr and Stephen Zaffuto from the firm helped me right from advising on my case to filing the case with the planning and zoning boards. Bill also helped me pick an experienced architect who was familiar with the board and the township building codes. They were very professional and kept me abreast with the agenda on every planning meeting. Stephen prepared the case and also represented my case strongly during the hearing which led to the board granting the zoning relief. I am really happy to have chosen the firm for my case. 5 stars for a job well done!