Having to hire a lawyer may not be one of your favorite things to do. After all, who wants to confront a legal issue? But the reality is that at some point, you'll likely require the services of a good attorney for a real estate transaction, a family law issue, workers comp, or even a personal injury case. So, the question becomes – how to choose the best lawyer near you?
Selecting the best lawyer or the best law firm, for that matter, can make all the difference between winning and losing your case. At the end of last year, more than 1.3 million licensed attorneys practiced in the United States. However, you might be surprised to know that there are only four lawyers for every 1,000 residents in the country. By the way, lawyers in Pennsylvania accounted for 50,112 of those numbers, or just under 4% of those nationwide.
How much do lawyers cost?
Law firms typically charge $300 on average countrywide from an hourly rate perspective. Pennsylvania lawyers fall slightly below that national average at $284 per hour. Some practice areas demand even higher rates, notably bankruptcy, corporate law, employment law, immigration law, IP law, taxes, and estates.
So, let's get to it. How do you go about choosing the best lawyer?
Do Your Research to Choose the Best Lawyer
Most people don't hire a lawyer or law firm impulsively. Instead, most (78%) take a day, if not more, to make their decision. When conducting research, 98% of potential clients turn to online reviews, notably Yelp (69%) and Google (90%), to support their decision, according to a study by iLawyerMarketing. And 89% of people indicate a law firm must have a 4-star or better rating to be considered.
Apart from online resources, you can also talk with friends, neighbors, and business associates for recommendations. Do your best to find a client from the law office you're considering. They'll have the best insights into how the firm performs. State bar association can also prove valuable for finding lawyers practicing in the field where you require assistance.
Make Sure The Attorney Practices in Your Required Area
Not all lawyers are created equal. Most lawyers specialize in family law, litigation, employment, personal injury, civil rights, etc. So, limit your search to lawyers versed in your specific legal need. For example, if you're considering divorce, you'll want to focus your efforts on finding a divorce lawyer near you.
Many lawyers elect to provide general practice services in a smaller community. That may be fine for simple legal matters. But if your case has degrees of difficulty, you'll want to reach out to a focused lawyer near you.
For that reason, you might also want to reach out to a more prominent, local firm. Larger law firms may be more expensive, but they'll also at times be more established, have more significant resources, and have a larger pool of legal services from which to draw.
When Choosing the Best Lawyer, Look at Their Experience
Having a specialized practice gives an attorney an advantage over one without that area of expertise. So does experience. Ask the lawyer you're considering if they've handled cases similar to yours.?
A lawyer fresh out of law school may be competent and excited to take on your case. But a lawyer with a long-standing practice has years of practice, plus experience within a courtroom. As a result, they may be more qualified to deliver expert advice regarding the risks of taking specific legal measures. What's the difference between a lawyer and an attorney? We're glad you asked.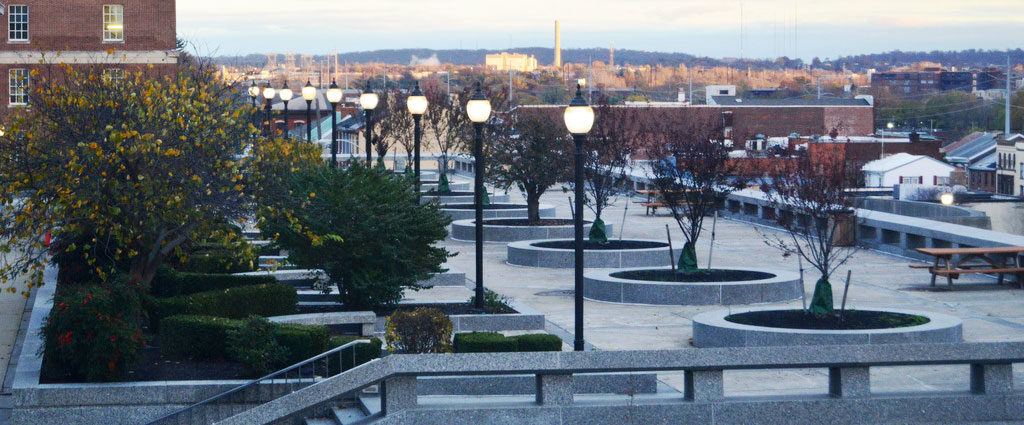 Talk to a Lawyer Near You
Because laws vary by state, you'll want to retain a lawyer who is conversant in your state's laws. They should also be a member of the state bar. Moreover, state law and requirements for a State Bar govern most law practice areas.
Equally important, if you have a more considerable legal concern or require longer-term counsel, it's best to find a lawyer near you to develop trust and a face-to-face relationship. The pandemic has greatly expanded communication options, with video-conferencing becoming an accepted means of interacting. But video-conferencing doesn't replace the personal touch, especially when embroiled in a complex legal battle.
Local attorneys will also have more substantial insights into the local court systems in choosing the best lawyer. Having interacted with prosecutors, other local lawyers, and judges daily, they'll offer more effective counsel than someone outside your area.
In addition to proximity, you'll want to make sure the lawyer's caseload isn't so large that it deflects them from handling your case.
Can You Afford the Lawyer?
As mentioned, legal fees average $300 an hour. They'll vary by practice area and even the complexity of the case. So ask yourself if you can afford to pay your attorney or law firm.
If your case is simple with fewer intricacies, you might consider contacting a less experienced, more affordable lawyer. That said, the complexity of your case should weigh heavily in your decision on how to choose the best lawyer. Paying more for the best lawyer may save you in the long run.
When discussing costs, make sure you understand how your lawyer charges for services. Standard fee arrangements include:
Consultation Fee: Some law offices forgo consultation fees or give you a fixed amount of time for an initial consultation. Your lawyer may charge based on a fixed price or hourly fee.
Contingency Fee: With a contingency fee, if the lawyer fails to win your case, you will not pay a fee but will have to pay their expenses. The attorney's cost comes from a percentage of the amount awarded. Although contingency fees vary, one-third is most common. Contingency fees typically apply to personal injury cases, property damage cases, and other high award cases.
Flat Fee: Your lawyer will charge one total fee. Flat fees generally apply to more minor cases or ordinary services like will creation or an uncontested divorce.
Hourly Rate: You'll be charged based on the hours invested by the lawyer. An hourly rate represents the most common fee arrangement, and, as mentioned, rates may vary based on the legal area.
Referral Fee: If a lawyer refers you to another lawyer, they may request a referral fee. Some states prohibit may prohibit referral fees under state codes. Pennsylvania allows referral fees.
Retainer Fee: The lawyer receives a set fee that effectively serves as a down payment against future costs with a retainer fee. If your lawyer requests a retainer, make sure you understand precisely what that retainer entails.
Statutory Fee: In this case, statutes or courts determine the fee paid. Statutory fees are often associated with probate, bankruptcy, and other legal proceedings.
Whatever the proposed fee structure, make sure you're fully aware of the potential costs.
Do You Like the Lawyer?
All other criteria aside, one of the most critical concerns in choosing the best lawyer for your case is whether or not you like them. If your issue is complex, you'll be spending a great deal of time with them. So, you better make sure you can get along with them.
With more emotional cases like family law that involve divorce, child custody, or child support, you'll want to have open communications with your lawyer. More important, you'll want to get a sense of empathy and commitment to yourself. You'll be opening up personal information and need to have your lawyer listen and care about you and your concerns.
Looking to Choose the Best Lawyer? Then Talk to Us!
Talk to us if you're looking for lawyers near you in Bucks County, PA. We have offices at 116 East Court Street in Doylestown. In addition, we have law offices in Norristown, PA, and Cherry Hill, NJ.
As a local law firm, we offer a vast array of legal services with a staff of 24 experienced lawyers and attorneys capable of meeting all your legal needs. Plus, respected resources like U.S. News annually cite our firm for its excellence:
High Swartz is a highly respected, highly successful law firm that's nearby and ready to support you with all your legal requirements. Let's talk.