Kevin Cornish

Montgomery County Litigation Attorney
Kevin Cornish is a litigation attorney focusing his legal practice on commercial, civil, contract, construction, and business litigation.
High Swartz LLP
Norristown Law Office
Bucks County, PA, Montgomery County, PA
Kevin Cornish focuses on commercial, civil, and contract & business litigation as an attorney. His clients include individuals and local, regional, and national businesses.
Kevin has handled numerous cases involving contract disputes:
Mechanic's Lien Law
Contractor Subcontractor Payment Act
Unfair Trade Practices and Consumer Protection Law
Fair Debt Collection Practices Act
Real Estate Seller Disclosure Law
Landlord-Tenant Act
Kevin's experience includes resolving cases through trial, arbitration, and negotiation.
Before joining High Swartz LLP in November 2012, Kevin represented clients as a litigation associate for a prominent Montgomery County, PA law firm and a firm in the King of Prussia, PA area. Kevin attended Penn State University for his undergraduate studies before studying law at George Mason University. Kevin served as Articles Selection Editor for the George Mason Civil Rights Law Journal during law school.
---
Get to Know Montgomery County Litigation Attorney Kevin Cornish
Affiliations & Honors
Pennsylvania Bar Association, Member
Montgomery Bar Association, Member
Practice Areas
Background
Bar Admissions
Pennsylvania, 2007
• U.S. District Court for the Eastern District of Pennsylvania, 2008
• U.S. District Court for the Middle District of Pennsylvania, 2013
• U.S. District Court for the Western District of Pennsylvania, 2013
Maryland, 2015
• U.S. District Court for the District of Maryland, 2020
Virginia, 2019
• U.S. District Court for the Eastern District of Virginia, 2019
• U.S. District Court for the Western District of Virginia, 2019
District of Columbia, 2013
Third Circuit Court of Appeals, 2020
Education
George Mason University School of Law, J.D., 2007
Pennsylvania State University, B.S. With Distinction, 2002
Kevin Cornish's Legal Insights
How do I Evict a Tenant?
If you're a landlord, you might have faced this very real question: how do I...
---
Storage Unit Laws
Pennsylvania has distinct storage unit laws that protect occupants and owners. And yes, they can...
---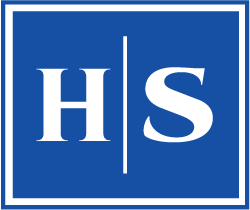 Client Testimonials
Pat B.
"We were referred to High Swartz several years ago and of course, unfortunately, when big trouble occurs, you need expert help. From lease negotiations for our business to a business catastrophe, Kevin Cornish was always available and his expertise helped us cope and deal with overwhelming employee business problems. His help and ability to run interference, helped us keep our business running. He is the best. Highly recommend High Swartz."
Judith L.
"I am writing to commend the exceptional work performed by attorney Kevin Cornish. Kevin's professional, supportive and knowledgeable conduct were the exact qualities I needed for a successful resolution to my case. These qualities are the ones clients look for in a competent and effective attorney. What sets Kevin apart, though, is the way he is able to explain and highlight the necessary procedures and possible outcomes in a way that keeps a client informed but not intimidated. Kevin's evaluation of how the case could play out was instrumental in keeping my expectations reasonable, and I knew I could rely on his good judgement, throughout. I want to also highlight the work of Kevin's assistant, Ms. Mariel Drevyanko. I sincerely appreciate how her demeanor communicates professionalism yet warmth, which when executed together make people feel protected, especially through the delicate process of handling both your personal information and documents. Being in the health care profession as a registered nurse, I am very familiar with evaluations that are sent to patients/clients to later be used as a form of advertisement, and quite frequently, it is those with complaints who write them. That perspective is sometimes warranted, but to me, what's done less frequently is the act of informing people of a job that is WELL done. Kevin and his associates really need no such accolades to continue to excel, but endorsement is always a great way to share with others your appreciation. Mine was not a high profile case but it's the type of business that confirms to the public High Swartz's commitment to excellence. I am grateful that I can count on Kevin Cornish and his colleagues at High Swartz for any future legal matters. Thank you!"