Mary Cushing Doherty

Montgomery County Family Law Attorney
Mary Cushing Doherty is a senior partner at our firm. As an attorney, she concentrates her practice on all aspects of marital dissolution and family issues.
High Swartz LLP
Norristown Law Office
Bucks County, PA, Montgomery County, PA
Mary Cushing Doherty is a family law attorney and senior partner at High Swartz. She concentrates her practice on marital dissolution and family issues. An experienced and certified Arbitrator and Mediator, Ms. Doherty strives for the amicable resolution of divorce when possible; however, she is a zealous litigator when it serves her clients' best interests.
Some of Mary's noteworthy accomplishments include:
She specializes in finding the optimal monetary settlement for complex marital cases. She works alongside financial experts and forensic accountants for high-income individuals and dependent spouses.
She arbitrates complicated financial analysis matters to win monetary awards typically unobtainable in court.
Drafts comprehensive and protective prenuptial agreements and marital settlement agreements by anticipating the problems that clients can't or haven't envisioned
Drafts "romantic" prenuptial agreements that are designed to foster a long healthy marriage based on communication and shared values
Beginning her career in Philadelphia, she served as chair of the Family Law Section in 1985 and as its representative on the Judicial Selection Commission. She was a co-chair of the Montgomery County Family Law Committee in 1994 and chair of the Pennsylvania Bar Association Family Law Section in 1999-2000.
Mary has rightfully been honored over the years for her unparalleled community work and dedication to marital and family law. Super Lawyer consistently ranks her as a Top Lawyer in America®. She's also received honors as a Top Attorney in Suburban Life Magazine and an honoree in the Montgomery and Pennsylvania Bar Association. In 2012, she was a Legal Intelligencer Women of the Year recipient and PBA Lynette Norton Award honoree. In 2018, Mary received the prestigious honor of The Leukemia & Lymphoma Society Woman of the Year for the Philadelphia area.
As an attorney, Ms. Doherty has enjoyed a distinguished career. She's been a Course Planner and Lecturer for The PBI (and served on its board for seven years), the PBA and MBA Family Law Section, and a Lecturer for the American Academy of Matrimonial Lawyers (AAML). She has been a spokesperson for legislative reform for the Pennsylvania Bar Association. The PBA has honored her for acting as its spokesperson for reform of the custody statute and the Divorce Code to ease lengths of no-fault divorce. She chaired the Supreme Court Committee on certification organizations that qualify lawyers as experts. She served on the Pennsylvania Domestic Violence Task Force. Plus, she participates in the PA Joint State Legislative Committee on Family Law.
Outside the Office
Mary's civic and community activities are varied and numerous. She chairs the Eastern PA Advocacy Committee for the Leukemia & Lymphoma Society and has served in its committee. She's also served on the BucksMont Light the Night Executive Committee.
Mary served as President of the AAML Pennsylvania Chapter from 2006 to 2007. After that, she served as Chapter Leader Coordinator from 2010 to 2013 and now co-chairs the AAML Legislation Committee.
She is active in her church, St. Catherine of Sienna, as a Pre-Cana counselor and lector in Horsham. She also organizes the Holy Innocents memorial every Christmas in memory of infants children who have died and is an active supporter of the St. Vincent DePaul Society. She is an adjunct instructor in Child Development to Upper Dublin High School youth. Mary currently serves as a Philadelphia VIP mentor, teacher, and coach for pro se litigants.
---
Get to Know Montgomery County Family Law Attorney Mary Cushing Doherty
Affiliations & Honors
Women of Accomplishment, Women's Yellow Pages, 24th & 25th Editions
Professionals For Amicable Divorce, Member
Joint State Government Commission of Pennsylvania, Member of Advisory Committee on Domestic Relations Law, 1995 - present; Chair of Alimony Sub-Committee; Member of Advisory Committee on Assisted Reproduction Technologies
American Academy of Matrimonial Lawyers – Pennsylvania Chapter, Fellow, since 1986; President of Pennsylvania Chapter, 2006 - 2007; AAML Chapter Leader Coordinator, 2007-2014
Doris Jonas Freed Inn of Court, Member of the Bench since 1995; 2008 & 2016 Recipient of the Frederick Cohen Award for Excellence in Teaching
Pennsylvania Bar Association, Family Law Section Chair, 1999 to 2000; Officer, 1995 to 2001; Council Member, 1990 to 1994; Ex Officio Council Member, 2002-present; Section Member since 1979; Member of the Commission on Women in the Profession, since 1997; PBA Commission on Women in the Profession, Executive Council; Review and Certifying Board Chair
Pennsylvania Bar Institute, Board of Directors, 1992 to 1998; Award of Professional Excellence in Programming, Association for ContinuingLegal Education, for Drafting Marital Settlement Agreements Course, 1997
Philadelphia Bar Association, Family Law Section Chair, 1985; Member Since 1979Family Law Delegate to Board of Governors, 1986; Member of Judicial Selection Commission, 1985
American Bar Association, Family Law Section, Member, 1979 - 1987 & 1992 - present
American Bar Foundation, Fellow, since 1995
Attorney General Family Violence Task Force, Member of Law Enforcement and the Judiciary Group, Designee for Pennsylvania Bar, 1998-1999
Supreme Court Committee on Racial and Gender Bias in the Justice System, Chair of the Gender Bias in Family Court Subcommittee Work Group and coeditor of Gender and Racial Bias in Family Court portion of the report, 2000 to 2003
Honors
AV® Preeminent™ Peer Review Rated by Martindale-Hubbell® since 1991
Top Lawyers Around the Main Line and Western Suburbs - 2019, 2021
The Leukemia & Lymphoma Society Woman of the Year, 2018
Pennsylvania Bar Association, Special Achievement Award, 2017
PBA Women in Profession Lynette Norton Award, 2012
Legal Intelligencer, Women of the Year Recipient, 2012
Woman of Distinction Recipient, Philadelphia Business Journal, 2009
Recipient of the Frederick Cohen Award for Excellence in Teaching, 2008
Margaret Richardson Award Honoree, 2006
Upper Dublin School Board Recognition for 20 years as an adjunct instructor
Super Lawyers, Top-rated Family Law Attorney in Norristown, PA, 2004-Present
Best Lawyers in America® (Philadelphia-Family Law), 1995-Present
Top Attorneys, Suburban Life Magazine, 2011, 2017, 2018
Top Lawyer, Main Line Today - 2017-present
Activities
UNITE, Inc., Chair of the Board, 1988 - 2007; member since 1982
St. Catherine of Siena Catholic Church, Horsham, Pre-Cana counselor, 1982-2011
Upper Dublin High School, adjunct instructor, Child Development II, since 1995
Practice Areas
Background
Bar Admissions
Education
Villanova University School of Law, J.D., 1978
University of Delaware, B.A., 1975
Mary Cushing Doherty's Family Law Insights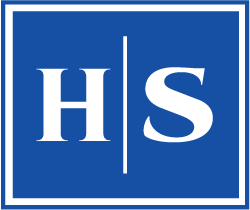 Client Testimonials
Michael P.
"I am very happy to leave a 5 star review for Mary Cushing Doherty and her team. They recently helped me arbitrate a complicated, high value divorce. I felt Mary represented me in excellence while keeping an inherently adversarial process as civil as possible. I frequently use attorneys and consultants in my business and I give Mary my highest recommendation."
Adela B. - London UK
"Simply the best. Professional, human, knowledgeable, kind, serious without ever losing a sense of humour. Made this Brit feel very welcomed and supported. I trusted their professional judgement and was right to do so. High Swartz delivered. Highly recommended."
Emma D.
"I could not have asked for better legal counsel for my divorce! Mary Cushing Doherty was powerful and incredibly effective at a time when I needed an ally, an advocate and someone to give me clear guidance on the best course of action for my divorce. Her command of the facts was impressive and reassuring. I always appreciated her prompt acknowledgment of my emails and am ever-grateful for her advocacy through a complex, highly-charged, litigious divorce. Mary was poised and eloquent in the courtroom, made reasonable concessions when it was warranted and was patient and encouraging with me when things were overwhelming. I have the utmost respect for Mary and cannot adequately express my gratitude that she was by my side through one of the most challenging times in my life."