Digital lifestyle magazine includes firm in annual list of most popular service providers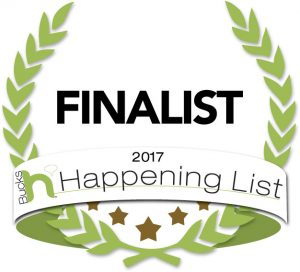 NORRISTOWN, Pa. (May 25, 2017) – High Swartz LLP, a full-service law firm with offices in Norristown and Doylestown, Pennsylvania, is pleased to announce that it has been named a finalist in the 2017 Bucks Happening List.
The firm was honored in the category of "people," which recognizes influential individuals across Bucks County, from artists and attorneys to photographers, teachers, and volunteers.
Produced by digital lifestyle magazine Bucks Happening, the Happening List is a popular people's choice competition in Bucks County. More than 150,000 people voted in recent contents to determine the best and most happening people, places, businesses and events in Bucks County.
To learn more, and to see the full 2017 Happening List, click here.
High Swartz LLP is a general practice law firm serving clients in the Delaware Valley and throughout Pennsylvania from offices in Norristown and Doylestown. Established in 1914, High Swartz serves the needs of businesses, municipalities, government entities, nonprofits and individuals. With offices in Bucks County and Montgomery County, the full-service law firm provides comprehensive counsel and legal support to individuals and business entities of all sizes across a broad spectrum of industries throughout Pennsylvania and New Jersey. For more information, go to www.highswartz.com.
# # #