The Hepatitis B Foundation recently recognized our Managing Partner, Joel D. Rosen, Esq. for his decades of services as Chairman of the Board of Directors. Joel has been a board member since 2003, and chair of the Board from 2009 until he stepped down last month.
A conference room was named after him on their recently completed Doylestown Campus that spans over 10 acres. Included in the space are new labs for their scientists and a large meeting space for leadership of the Foundation, the Pennsylvania Biotechnology Center (PABC) and the Blumberg Institute. The PABC is an incubator that houses the Institute's labs and nearly 50 small companies.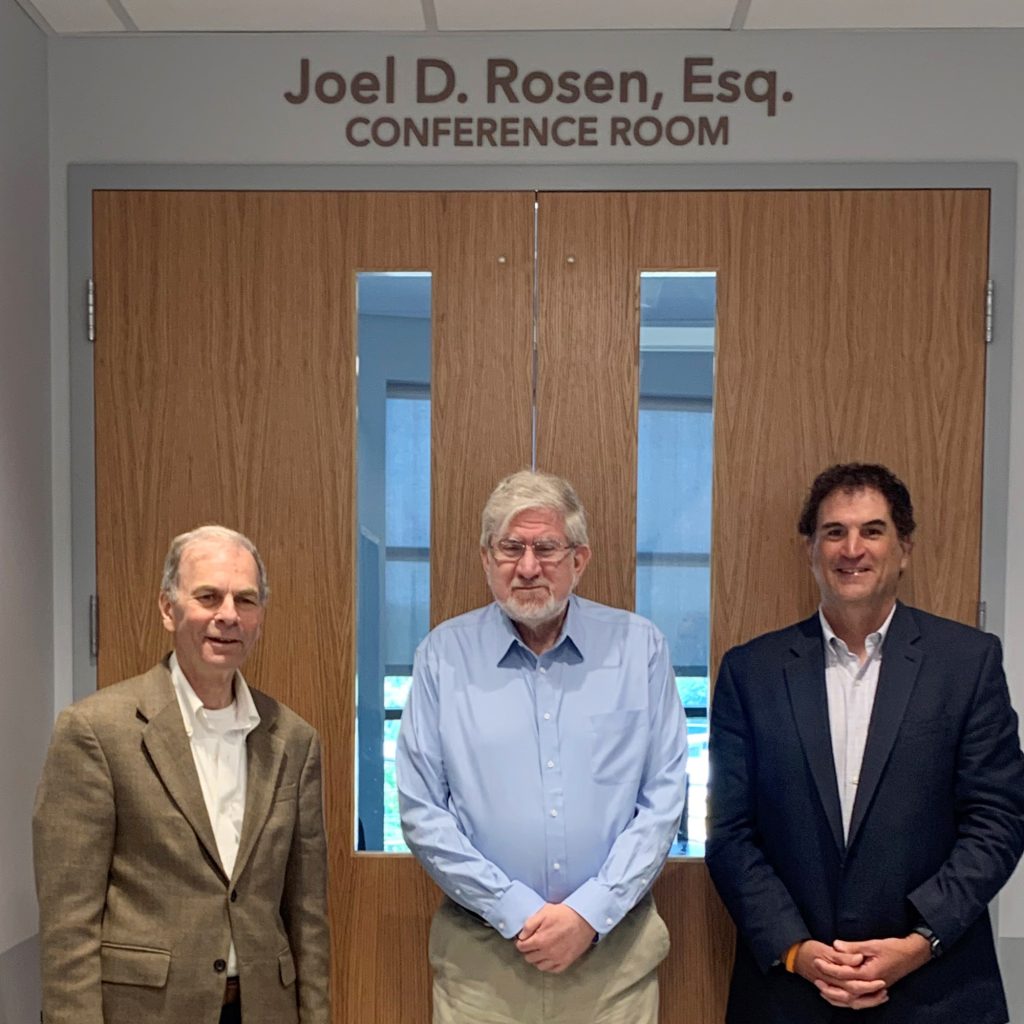 Pictured along with Joel is Tim M. Block, PhD, (left) Executive Chair of the Hepatitis B Foundation Board, and Louis P. Kassa, III, MPA, President of the Pennsylvania Biotechnology Center (PABC) and Interim Chief Executive Officer of the PABC, Hepatitis B Foundation and Blumberg Institute.