Full-service law firm funds $5,000 scholarship in memory of law firm partner's late spouse 
NORRISTOWN, Pa. (September 9, 2017) – Full-service law firm High Swartz is pleased to announce the 2017 recipients of its James F. Doherty Scholarship, awarded to the child or grandchild of a full-time High Swartz employee. This year's co-winners are Sophia Dantzic, daughter of attorney Douglas Wayne, and Jennifer Keyser, daughter of legal assistant Patty O' Donnell.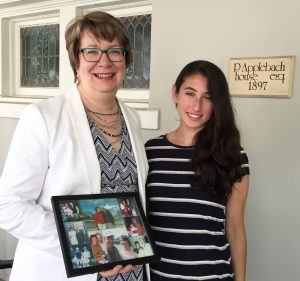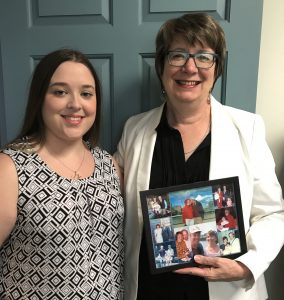 Both students will use the $2,500 scholarship towards tuition at a 4-year college. Keyser, originally from Lower Providence Township, is attending West Chester University majoring in Public Health. Dantzic, originally from Doylestown, is attending Bennington College in Vermont.
The scholarship honors the memory of law firm partner Mary Cushing Doherty's late husband, James F. Doherty. An employee with Penn Color for 30 years, Jim was a proud chemist and a man of many passions. He loved the study of history, literature, language and more, and was avid bicyclist, competitive trivia master, and a natural humorist. For 30 years, the Dohertys served their church as pre-cana counselors, preparing couples for marriage.
"I am happy to see my husband's passions celebrated each year with this scholarship," said Doherty. "Jim valued learning and knowledge. He would be happy to know that Jennifer and Sophia are using this money to help further their educations and follow their dreams."
Each year, High Swartz offers a scholarship of $5,000 in Jim's name. It is awarded to one recipient or split evenly between two recipients. Recipients must be either a senior in high school or an older student in college or graduate school, who is planning on attending a trade school, college, or graduate school full-time at the beginning of the current school year.
Applicants are required to write an essay related to one of Jim's passions. The essays are submitted to the judge's panel anonymously. The applicants also are evaluated based on their community and volunteer activities. For more information about the scholarship, visit the firm's website.
High Swartz LLP is a full-service law firm serving clients in the Delaware Valley and throughout Pennsylvania from offices in Norristown and Doylestown. Established in 1914, High Swartz serves the needs of businesses, municipalities, government entities, nonprofits and individuals. With offices in Bucks County and Montgomery County, the full-service law firm provides comprehensive counsel and legal support to individuals and business entities of all sizes across a broad spectrum of industries throughout Pennsylvania and New Jersey. For more information, go to www.highswartz.com.
# # #