November 13, 2018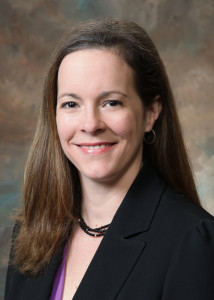 Melissa Boyd (Norristown, PA), a family law Partner at High Swartz, was a speaker at the 11th annual Montgomery Bar Association Family Law Section Toby L. Dickman Seminar on November, 9, 2018.
The seminar, entitled "Family Law 2.0: A Child Centered and User Friendly Approach," focused on divorces and separations that may lead to child custody battles. The seminar focused on the legal steps to make it through the custody battle process as efficiently as possible, with the main goal being the relief of any unnecessary suffering for the child involved.
Melissa Boyd spoke with Judge Daniel J. Clifford and Gary Kline, the head of the Montgomery County Domestic Relations Section.
Boyd concentrates her practice on family law with a focus on, but not limited to, divorce, pre-nuptial and post-divorce agreements, child custody and child support, equitable distribution, alimony and adoptions. She has dedicated much of her professional career to preserving the rights of children and their families.
Boyd has been certified as a Family Law Arbitrator by the American Academy of Matrimonial Lawyers and was named among the 10 Leaders of Matrimonial Law in Philadelphia.
The Toby L. Dickman Seminar is held each year in honor of the late Toby L. Dickman, a former family law attorney and family court judge who passed away in 2007.