May 10, 2017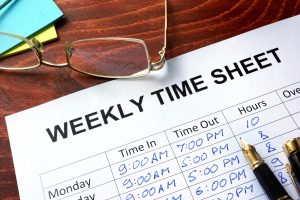 Last week the U.S. House of Representatives passed House Resolution 1180, entitled the Working Families Flexibility Act of 2017 ("WFFA"). Consideration of the WFFA is now onto the Senate. The WFFA will amend the Fair Labor Standards Act to permit an employer, at the employer's option, to provide it's employees with compensatory time in lieu of overtime.  Should certain conditions apply, the employee will receive 1.5 hours of compensatory time for each hour of overtime worked.
Conditions
Under the WFFA, an employer may only provide compensatory time only if – (1) there is a written agreement wherein in the employee agrees to accept compensatory time in lieu of pay; (2) entered into voluntarily; and (3) the employee has worked with the employer for at least 1,000 hours during a 12-month period of continuous employment.
Hour Limit/Payout
Under the WFFA:
an employee may not accrue more than 160 hours of compensatory time (approximately 105 overtime hours)
there is no carry over to the next year, e., should an employee have unused compensatory time on December 31 of any given year, it must be paid out to the employee on or before January 31 of the next year.
if an employee has earned compensatory time in excess of 80 hours, the employer has the right to pay out any compensatory time hours exceeding 80 hours.
An employee may withdraw from the compensatory plan, or seek payment for all compensatory time with 30 days notice to the employer.
Use of Time
Under the WFFA the employee has a right to utilize his/her compensatory time within a reasonable time after making the request if the use of the compensatory time does not unduly disrupt the operations of the employer.
Termination of Plan
Any employer that has instituted a compensatory time policy under the WFFA may terminate the plan on 30 days notice.
Compensatory time is at the employer's option, but only with agreement of the employee.  There is not much in the WFFA to object to – so keep your eye on it – the White House has advised that if the WFFA stays in its current form President Trump will sign it.
If you have any questions about employment law, please contact James B. Shrimp at 610-275-0700 or via email at jshrimp@highswartz.com.
The information above is general: we recommend that you consult an attorney regarding your specific circumstances.  The content of this information is not meant to be considered as legal advice or a substitute for legal representation.