Attorney Brittany Yurchyk brings alternative dispute resolution (ADR) expertise to full-service law firm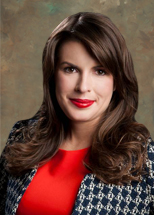 NORRISTOWN, Pa. (October 9, 2017) – Full-service law firm High Swartz LLP is pleased to announce that Brittany Yurchyk has joined the firm's thriving family law practice. With experience in alternative dispute resolution (ADR), Yurchyk also focuses her practice on equitable distribution, child custody, child and spousal support, abuse and domestic relations.
After achieving a certificate in alternative dispute resolution from the renowned Straus Institute for Dispute Resolution at Pepperdine University School of Law, Yurchyk called upon that training in focusing her practice on building effective solutions that meet her clients' needs during a divorce or other family law matter.
"We are excited to welcome Brittany to the family law team at High Swartz," said High Swartz partner and family law practice chair Mary Cushing Doherty. "Her experience in alternative dispute resolution enables us to continue to create positive solutions for our family law clients."
Most recently, Yurchyk practiced family law at a firm in Pittsburgh. She previously served as a law clerk to The Honorable William F. Ward in the Court of Common Pleas of Allegheny County, Family Division. She assisted with cases related to divorce, child custody, protection from abuse, juvenile delinquency, and other family law matters.
After earning her law degree from Pepperdine University School of Law in Malibu, California, Yurchyk began her legal career in Los Angeles, representing homeless and indigent clients and serving as editor of the Los Angeles Public Interest Law Journal.
Yurchyk is an active member of the Family Law Section of the Pennsylvania Bar Association. She holds a bachelor's degree in political science and government from Ohio State University. She lives in Phoenixville, Pennsylvania.
High Swartz LLP is a full-service law firm serving clients in the Delaware Valley and throughout Pennsylvania from offices in Norristown and Doylestown. Established in 1914, High Swartz serves the needs of businesses, municipalities, government entities, nonprofits and individuals. With offices in Bucks County and Montgomery County, the full-service law firm provides comprehensive counsel and legal support to individuals and business entities of all sizes across a broad spectrum of industries throughout Pennsylvania and New Jersey. For more information, go to www.highswartz.com.
# # #