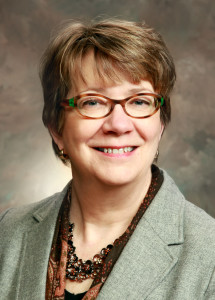 Mary Cushing Doherty discusses prenuptial planning for older couples
NORRISTOWN, Pa. (November 7, 2017) – Pennsylvania family law attorney Mary Cushing Doherty, a partner at High Swartz LLP and the chair of the firm's family law practice, was recently a speaker at the North Carolina Bar Association Family Law Section CLE seminar on Nov. 2-3 in Greensboro.
Doherty presented "Marriage & Divorce in the Golden Years" which discussed the benefits of prenuptial agreements and other financial considerations for adults marrying later in life. The Family Law Section seminar is a 12-hour, intensive program. Attendants must be family law specialists or have five years of legal experience in family law.
A former member of the Board of the Pennsylvania Bar Institute and former Chair of the Family Law Sections of the Pennsylvania Bar Association and the Montgomery Bar Association, Doherty has more than 35 years of legal experience in the area of family law. She concentrates her practice on all aspects of marital dissolution and family law issues including divorce, child support, visitation, custody, spousal support and alimony, premarital agreement asset protection, complex property division and more.
A highly sought-after speaker in family law, Doherty received the Lynette Norton Award from the Pennsylvania Bar Association Women in the Profession Committee in 2012 and also was one of the Legal Intelligencer's Women of the Year. She has been named a Philadelphia Business Journal Woman of Distinction, and, in 2006, she received the Margaret Richardson Award from the Montgomery Bar Association, which is presented to a trailblazer who has promoted the role of women in the legal profession.
High Swartz LLP is a full-service law firm serving clients in the Delaware Valley and throughout Pennsylvania from offices in Norristown and Doylestown. Established in 1914, High Swartz serves the needs of businesses, municipalities, government entities, nonprofits and individuals. With offices in Bucks County and Montgomery County, the full-service law firm provides comprehensive counsel and legal support to individuals and business entities of all sizes across a broad spectrum of industries throughout Pennsylvania and New Jersey. For more information, go to www.highswartz.com.
# # #