James B. Shrimp to lead local chapter of Rotary International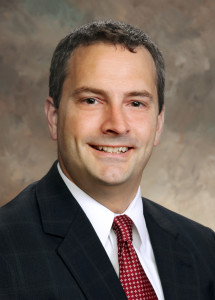 NORRISTOWN, Pa. (June 20, 2017) – Full-service law firm High Swartz is pleased to announce that partner James B. Shrimp has been installed as president of the Rotary Club of Central Chester County, located in Lionville/Exton, Pennsylvania.  He is the chapter's 29th president since its founding in 1988.
The club is a chapter of Rotary International, the mission of which is to bring together business and professional leaders at the community level to provide humanitarian service, encourage high ethical standards in all vocations, and help build goodwill and peace around the world.
In keeping with the Rotary motto, "Service Above Self," Shrimp and the Central Chester County Rotary Club provide financial and volunteer support to nonprofits in Pennsylvania and around the world, including Habitat for Humanity of Chester County and the Chester County Food Bank, as well as Project CURE, the largest provider of donated medical equipment and supplies to developing countries worldwide, Operation Honduras, which builds schools and provides cataract surgeries in Honduras, and Rotaplast International,  which provides corrective cleft palate and lip surgeries throughout the world.
Shrimp's passion for helping others also finds expression in his legal practice, which he focuses on employment and commercial disputes, including employment discrimination, wage and hour issues, and restrictive covenants.
"It is a critical aspect of being an officer of the court and citizen to give back to the community, and Rotary allows me to give back both locally and internationally," said Shrimp.
He earned a bachelor's degree at Misericordia University before going on to earn his law degree from Villanova University School of Law.
High Swartz LLP is a full-service law firm serving clients in the Delaware Valley and throughout Pennsylvania from offices in Norristown and Doylestown. Established in 1914, High Swartz serves the needs of businesses, municipalities, government entities, nonprofits and individuals. With offices in Bucks County and Montgomery County, the full-service law firm provides comprehensive counsel and legal support to individuals and business entities of all sizes across a broad spectrum of industries throughout Pennsylvania and New Jersey. For more information, go to www.highswartz.com.
# # #