Pennsylvania Bar Association recognizes High Swartz family law attorney's tireless leadership in improving PA divorce law to reduce the harmful impacts on children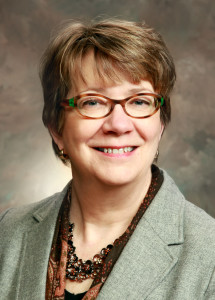 NORRISTOWN, Pa. (June 19, 2017) – The full-service law firm High Swartz LLP is proud to announce that family law attorney Mary Cushing Doherty has been honored with the Pennsylvania Bar Association's Special Achievement Award, in recognition of her tireless assistance with meeting legislators to address reducing the harmful impact of divorce waiting periods on children.
As co-chair of the PBA's Family Law Section special committee, Doherty worked toward passage of state legislation that would reduce the waiting time for no-fault, unilateral divorce in Pennsylvania from two years to one year. The effort, which took more than four years, culminated in the adoption of Act 102, which went into effect in December 2016.
The movement to shorten the waiting period to one year was rooted in studies on child development that found that the longer a family was in legal limbo, the more stress the children endured and the more their development was suspended. Reducing the amount of legal waiting time similarly reduces the amount of parental conflict and allows parents and children to focus on creating their new family dynamic.
"During my 35 years practicing family law, I have seen firsthand how the two-year waiting period for unilateral, no-fault divorces harmed families," said Doherty, who leads High Swartz's family law practice group. "The extended waiting period produced more tension between parents and forced the children to witness destructive emotional battles. A shorter waiting period enables children to begin the healing process earlier, which is healthier for everyone."
Doherty focuses her practice on all aspects of family law, including divorce, child support and child custody, spousal support and alimony, premarital agreement asset protection, complex property division, and more. She earned a bachelor's degree at University of Delaware and her law degree from Villanova University School of Law.
Founded in 1895, the Pennsylvania Bar Association and its more than 27,000 members continue the association's tradition of service to the profession and the public, while keeping current with changing legal standards and societal practices, quality of life issues, and evolving technology. The PBA's Special Achievement Award is given annually to recognize those who have given their time and resources to advance the association and the practice of law in Pennsylvania.
 High Swartz LLP is a full-service law firm serving clients in the Delaware Valley and throughout Pennsylvania from offices in Norristown and Doylestown. Established in 1914, High Swartz serves the needs of businesses, municipalities, government entities, nonprofits and individuals. With offices in Bucks County and Montgomery County, the full-service law firm provides comprehensive counsel and legal support to individuals and business entities of all sizes across a broad spectrum of industries throughout Pennsylvania and New Jersey. For more information, go to www.highswartz.com.
# # #