CLE program discussed 'Secret of Support Remedies' at meeting of leading family law attorneys in Philadelphia area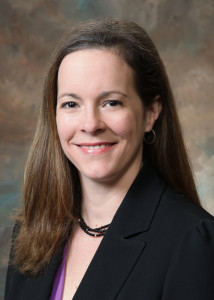 NORRISTOWN, Pa. (January 24, 2017) – Melissa Boyd, a family law attorney at High Swartz LLP, recently moderated a panel discussion at the Pennsylvania Bar Association's Family Law Section Winter Meeting in Philadelphia.
Boyd led a discussion on the "Secret of Support Remedies" at the meeting, which was held Jan. 13 to 15 in Philadelphia. The session offered 1.5 substantive CLE credits, and focused on what goes on behind the walls of Domestic Relations offices in Pennsylvania. Topics included federal and state regulations, the ways in which arrearages are handled, and whether bank accounts can be seized or licenses suspended as part of support enforcement.
A key member of the High Swartz family law practice team, Boyd concentrates her practice on family law and is an advocate in various areas including, but not limited to, divorce, pre-nuptial and post-divorce agreements, child custody and support, equitable distribution, alimony, adoption, protection from abuse, and juvenile law. She has dedicated much of her professional career to preserving the rights of children and their families.
Boyd is a fellow of the American Academy of Matrimonial Lawyers and a member of the Family Law Sections of the American Bar Association and the Pennsylvania Bar Association. She frequently presents on family law topics, and she is past chair of the Family Law Section of the Montgomery Bar Association.
A graduate of Washington College and the University of Baltimore School of Law, Boyd has received the highest possible rating from Martindale-Hubbell and has been named among the 10 Leaders of Matrimonial Law in Philadelphia.
High Swartz LLP is a full-service law firm serving clients in the Delaware Valley and throughout Pennsylvania from offices in Norristown and Doylestown. Established in 1914, High Swartz serves the needs of businesses, municipalities, government entities, nonprofits and individuals. With offices in Bucks County and Montgomery County, the full-service law firm provides comprehensive counsel and legal support to individuals and business entities of all sizes across a broad spectrum of industries throughout Pennsylvania and New Jersey. For more information, go to www.highswartz.com.