High Swartz divorce attorney to serve 3-year term leading the PA Chapter of the American Academy of Matrimonial Lawyers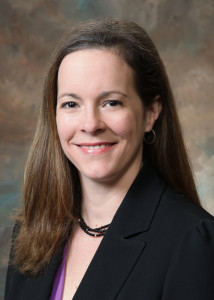 NORRISTOWN, Pa. (October 18, 2017) –  High Swartz LLP is proud to announce that partner Melissa M. Boyd has been named to the board of governors of the Pennsylvania Chapter of the American Academy of Matrimonial Lawyers, and will serve a 3-year term that expires in 2020.
Founded in 1962, the AAML is a national group of leaders in the practice area of domestic relations law. With 50 chapters and 1,600 Fellows nationally, the AAML attracts pre-eminent family law practitioners across the country.
To become a Fellow of the AAML, an attorney must have more than 10 years of experience in the practice area of family law. Fellows must demonstrate a focus on and leadership within the practice area and must pass exams demonstrating their deep knowledge and skill in such complex family law matters as divorce, child custody and support, alimony, marital property valuation and division, and the drafting of marital settlement agreements.
A frequent presenter on family law topics for professional associations, Boyd has dedicated her legal career to preserving the rights of children and their families. She is a fierce advocate for her clients in various areas including, but not limited to, divorce, pre-nuptial and post-divorce agreements, child custody and support, equitable distribution, alimony, adoption, protection from abuse, and juvenile law.
In addition to being a Fellow of the AAML, Boyd is a member of the family law sections of the American Bar Association, Pennsylvania Bar Association and the Montgomery Bar Association. She also served as the chair of the Family Law Section of the Montgomery Bar Association.
A graduate of Washington College and the University of Baltimore School of Law, Boyd has received the highest possible rating from Martindale-Hubbell and has been named one of the Ten Leaders of Matrimonial Law in Philadelphia.
High Swartz LLP is a general practice law firm serving clients in the Delaware Valley and throughout Pennsylvania from offices in Norristown and Doylestown. Established in 1914, High Swartz serves the needs of businesses, municipalities, government entities, nonprofits and individuals. With offices in Bucks County and Montgomery County, the full-service law firm provides comprehensive counsel and legal support to individuals and business entities of all sizes across a broad spectrum of industries throughout Pennsylvania and New Jersey. For more information, go to www.highswartz.com.
# # #