July 11, 2017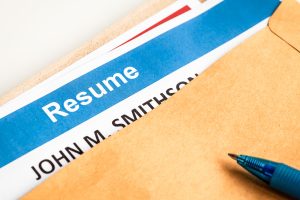 Searching for a job is often a stressful and exhausting process. Applicants often find themselves filling out application after application and crossing their fingers for a call back.  Perhaps one of the most daunting questions, despite its relatively straight forward nature, is the dreaded question requesting salary at the applicants last job. Applicants justifiably fret over if their response to this seemingly simple question will lock them into a salary less than what they truly want or in the alternative price them out of the position, thus prolonging their search.
Interestingly, there is a growing trend in employment law forbidding exactly this type of inquiry. Proponents of such bans suggest that because women and minorities have historically been paid less than men, the practice of asking for a salary history can help perpetuate a cycle of lower salaries, continuing throughout their careers.  Accordingly, it is advocated that eliminating inquiry into past salaries will aid in closing the infamous wage gap.  It is suggested that by not asking what an individual made in the past, employers will be offering salaries appropriate with the position, not  the individual's past earnings, which may not be an altogether helpful metric.
In December 2016, Philadelphia became the first major city to pass such legislation when City Council unanimously passed the wage equity ordinance which was then signed by Mayor Kenney in January 2017.  The Philadelphia law also provides that if the employer somehow come across the information, they cannot use it as the basis for salary decisions unless the applicant knowingly and willingly disclosed it.  Due to a legal challenge by the Chamber of Commerce for Greater Philadelphia, however, the city has delayed enforcement of the ordinance.  Despite the fact that the law is not currently being enforced, however, people living and working in Philadelphia will want to pay attention to how this lawsuit is decided.
The trend continues across the country.  Massachusetts passed a similar law last summer and on May 4, 2017 New York City Mayor Bill de Blasio signed into law a ban on salary history questions, which is set to take effect October 31, 2017.  Additionally, on June 14, 2017,  Delaware Governor, John Carney signed House Bill 1 into law.  This law, is set to take effect in December 2017, and similarly prohibits employers from asking job applicants about their salary history before making an employment offer.  The prohibition extends to asking both applicant for the information as well as the applicant's former employer. It is important to note, however, that employers can discuss and negotiate salary expectations during the interview process, provided they avoiding asking about compensation history. Along the same lines, California law prohibits employers from justifying a compensation disparity by pointing to the employee's prior salary on its own.
The practical take away from this trend, for both employees and employers, is to pay attention to the law where you live.  Keeping informed is certainly the best way to know what can and cannot be asked in an interview.
If you have any questions, please contact us at 610-275-0700 or via email at main@highswartz.com.
The information above is general: we recommend that you consult an attorney regarding your specific circumstances.  The content of this information is not meant to be considered as legal advice or a substitute for legal representation.