Linay L. Haubert

Workers' Comp, SSD, and Family Law Attorney
A Workers' Comp, SSD, and family law attorney, Linay L. Haubert R.N., Esq. is a former registered nurse and practices out of our Doylestown office in Bucks County, PA.
High Swartz LLP
Doylestown Law Office
Bucks County, PA
Linay Haubert R.N., Esq. focuses her practice on workers' compensation, Social Security Disability, and family law matters.
Linay social security disability practice focuses on matters spanning SSD applications, appeals before administrative law judges, and overpayment issues.
As your SSD lawyer and advocate, Linay will:
review the strengths and weaknesses of your SSD case
explain your medical records
review what is needed from you doctor in terms of documentation and care
determine the viability of your SSD claim
As a workers' comp lawyer, she represents employers in work injury matters at the trial and appellate level in Bucks County, Montgomery County, and the Philadelphia region. Her family law experience ranges from domestic issues involving divorce, support, custody, marital agreements, and protections from abuse.
With over 15 years of experience as a registered nurse, Linay brings a unique perspective that is especially beneficial in handling medically complex social security disability cases. Ms. Haubert has worked in busy urban medical/surgical intensive care units. She cared for patients with a wide array of medical conditions, including pre and post-liver transplant, traumatic brain injuries, acute/chronic renal failure, kidney dialysis, sepsis, ventilator management, etc. Frequently functioned in charge nurse and preceptor roles.
Linay joined the High Swartz LLP in 2016 during the firm's merger with McNamara, Bolla & Panzer. She had practiced at MBP since 2007.
Linay's talents and skills are as applicable in the community as at the law firm. She is an active volunteer for the PTA and youth sports programs. She helps in several fundraising causes, including Shriners Hospital for Children, St. Jude Children's Hospital, and the Wounded Warrior Project®.
Linay is also engaged in the Discovery Service Project's mission work to build community centers for childcare and job training in South America.
More about Linay:
On top of being an attorney, Linay is also a registered nurse. She graduated from Bucks County Community College with her two-year RN and from LaSalle University with her BSN. Those experiences help her better understand her clients' needs.
Linay put her nursing skills to the test working in the Albert Einstein Medical Center ICU in Philadelphia.
Linay and her family own Colonial Woods Family Camping Resort in Bucks County, PA.
In 2018, the Haubert's bought Treasure Island, a former Boy Scouts Camp situated on an island along the Delaware River adjacent to Bucks County. They converted it into a family camp, and the Cradle of Liberty Council of Boy Scouts of America is welcomed back yearly to camp for free.
---
Affiliations & Honors
Pennsylvania Bar Association, Member, 2000-present
Bucks County Bar Association, Member, 2007-present
Honors
Best Lawyers in America, 2022-present
Top Attorney, Main Line Today, 2019-present
Civic & Community Activities
Fundraiser - Shriners Hospital for Children
Fundraiser - St. Jude Children's Hospital
Fundraiser - Wounded Warrior Project®
Practice Areas
Background
Bar Admissions
Education
Temple University School of Law, J.D., 2000
La Salle University, B.S.N., cum laude, 1995
Experience
Medical malpractice case Evaluator/Consultant, 2005-2007
Registered Nurse - Albert Einstein Medical Center, Philadelphia PA, 1992-2005
Registered Nurse - Grandview Hospital, Sellersville, PA, 2006-2007
Linay's Legal Insights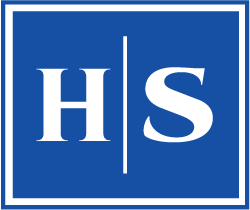 Client Testimonials
Patrick M.
Linay and the entire law firm staff were very friendly, helpful and a pleasure to work with. Specifically- Linay was proactive, provided me with some very important information regarding my SSDI claim, and actions I should and just as importantly, should not take. I highly recommend her/them!
Mindy M.
Last year I needed to apply for Social Security Disability and I contacted Linay Haubert at High Swartz Law Firm. I first met her at her office In Doylestown and she spent a lot of time explaining everything to me. Throughout the process she was very helpful and always got back to me quickly, either by phone or email. I did get a positive response from Social Security so I can say I was very happy with Linay and my outcome. I would highly recommend her.
Linay really fought for my Social Security claims and with her background of being a nurse, she was very personable and sincere with my concerns. She was very supportive and kept me in the loop throughout my case.
Darlene M.
I met with Linay Haubert with my disabled sister so we could discuss my sister applying for Social Security Disability benefits. Linay was WONDERFUL! She could NOT have been more kind and compassionate! Her patience was ASTOUNDING! My sister is not easy to understand verbally but Linay NEVER made us feel uncomfortable or rushed or difficult. She was INCREDIBLY knowledgeable and informative. She took lots of time to meet with us and never treated us like we were taking up too much of it. She helped us by phone when we had questions afterward. She kept us both up to date as things progressed and even reached out to us to see if we were doing okay and if we had any concerns. Things were right on schedule, just like she said. I would HIGHLY recommend Linay Haubert for Social Security Disability issues. We were BLESSED to have been recommended to her!
Carole L.
I have been fighting for my SSDI since 2014, the first time I used a big Philadelphia firm and they were horrible, and had to start a whole new claim, one of my personal friend suggested this firm, and Linay Haubert who handles SSI and SSDI claims and she was great, she really fought for me and with her background of being a nurse, she focused on my permanent disabilities, she was very supportive and kept me in the loop with my case, she was very personable and sincere with my cares and concerns, I would highly recommend her with fighting the system for your right to receive what you have paid into, it's a long process, but she will not stop fighting for you!!!
Jess R.
Linay Haubert is a wonderful SSDI attorney. Always attentive to my needs and concerns. Answered all my questions in a timely manner. I was very lucky that I chose High Swartz, and that Linay took on my case. I highly recommend High Swartz.