Roxanne Zhilo

Montgomery County Commercial Litigation Attorney
Commercial litigation attorney Roxanne Zhilo practices business litigation, employment law, and handles complex civil litigation matters.
High Swartz LLP
Norristown Law Office
Montgomery County, PA
Commercial litigation attorney Roxanne Zhilo's legal practices focus on business litigation and complex civil litigation matters. She also works as a small to medium-sized business (SMB) counsel, and has experience with employment law and small contract matters. She regularly advises non-profits and businesses in risk mitigation, liability assessment, procedural and protocol framework, and employee policies.
Roxanne received her J.D. from Villanova University's Charles Widger School of Law. During her time there, she authored her 3L thesis on the intersection of Social Media and E-Discovery within the realm of Litigation. This exploration delved into how the standard for invading privacy evolves within specific legal domains and would shape Roxanne's subsequent interest in the technology space. Her role as a liaison between her firm and digital forensics companies was further cultivated in her work with extensive data sets, electronic discovery, and various aspects of litigation technology. In recognition of her work, Roxanne was included in the Legal Intelligencer's Lawyers on the Fast Track and Super Lawyers Rising Stars lists.
Prior to joining the firm, Roxanne worked as a commercial litigation associate in New Jersey. There, she worked cases that spanned a broad array of matters including, but not limited to: business and contractual litigation, real estate litigation, construction litigation, cemetery law, entertainment law and employment and liability counseling. Prior to that, Roxanne spearheaded a satellite office in Bucks County for a prominent Philadelphia firm. While there, she worked on general civil litigation matters. She also helped streamline processes in the department, and brought in new technologies to help with efficiency and growth. Roxanne's empathetic nature made her a client favorite, as she understands that in matters of personal justice, every case deserves special attention.
Roxanne was born and raised in Northeast Philadelphia. She attended George Washington High School in Somerton Philadelphia, then received her B.A. from Temple University in Strategic and Organizational Communications before attending law school. Her concentrations in rhetorical studies and public relations helped educate her in persuasion and communication, in a way that would be critical to her future success as a litigator.
Roxanne enjoys spending her time with her friends and family, and is an active member of her community. She has helped to form and advise non-profits for school programing, town watches, and even a music festival. Roxanne is fluent in Russian and works with various religious and immigrant organizations. She also still actively gives back to her high school and undergrad, working as both an advisor to certain organizations and a mentor to students.
---
Affiliations & Honors
Honors
Super Lawyers Rising Stars List 2020-2023 (NJ 2020; PA 2021-present)
Lawyers on the Fast Track presented by the Legal Intelligencer, 2021
Spirit of Town Watch Award for Public Safety and Community
Affiliations
Pennsylvania Bar Association
New Jersey State Bar Association
New Jersey Women Lawyers Association
Female Professional Collective
The Pyramid Club Technology Round Table
Russian Speaking Professionals Network
Temple University Chabad Alumni Board
Temple University Young Professionals Mentor
Young FIDF: Pennsylvania & Southern New Jersey Chapter
NE Phila Connected Founding Board Member
Presentations
Guest Speaker on the 16th Minute with Damon Feldman. "Women on the Move" Wednesday, October 21, 2020.
Guest Speaker, The Technology Round Table at the Pyramid Club, "The Legal Side of Social Media and Internet Presence: Liabilities, Risks, Benefits, Ethical Considerations, and How It May Lead To or Effect Potential Litigation." Tuesday, June 20, 2017.
NE Phila Connected presents an Interview by Roxanne Zhilo with Bucks County D.A. Matt Weintraub
Practice Areas
Background
Bar Admissions
Pennsylvania
New Jersey
Federal District Court for the District of New Jersey
Education
Villanova University School of Law, Villanova, PA (Juris Doctorate, 2014)
Temple University, Philadelphia, PA (Bachelor of Arts, Cum Laude, Strategic and Organizational Communications, 2011)
Russian Speaking Lawyer
Bi-Lingual
Legal Insights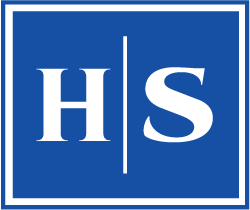 Client Testimonials
A.Z.
Roxanne is someone to fully depend on to get your rights, and get then good. She is diligent, pays attention to details, speaks well, argues cogently and convincingly. She is the kind of lawyer you want when you need a lawyer, and is just the kind of person you want to be on the same side as and with. I strongly recommend her as dependable, decent and delivering with quality and efficiently.
C.A.
Roxanne was very attentive and made sure I always knew what was going on throughout the process. She always got back to me right away and gave me any information she had so I was never in the dark. She made me feel comfortable talking with her and I am very pleased with the outcome. I would recommend her 100%.
anonymous
Very thorough and clear in her explanations. Guided through the whole process which made me extremely confident and comfortable. Very friendly and helpful, however, very firm and strict when it comes to making decisions. Would highly recommend.